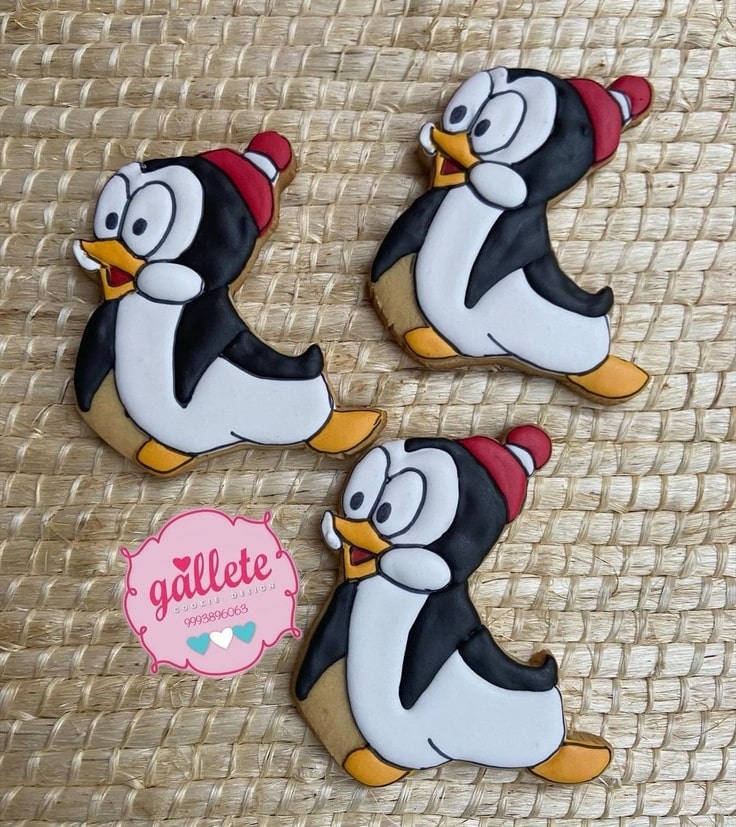 Chilly Willy Cookies
These cute Chilly Willy Cookies were made by Gallete Cookie Design. Chilly Willy is a penguin who wears a red and white ski cap. I used to watch his cartoons when I was a kid. So, when I saw the cute cookies, I had to share them.
Chilly Willy was a character from Walter Lantz studio, best known for Woody Woodpecker. Chilly was so popular that he was the star of FIFTY theatrical cartoons. For most of the cartoons, Chilly Willy was silent. When Walter Lantz cartoons were brought to TV, they were shown on The Woody Woodpecker Show. In addition to Woody Woodpecker, the show featured characters like Chilly Willy and Andy Panda. Over the years, the have been multiple versions of the Woody Woodpecker Show (including one created specifically for YouTube). That series is still available on YouTube's Woody Woodpecker channel.
Based on the dates in Wikipedia, I'm guessing that where I watched Chilly Willy was reruns of the original Woody Woodpecker show.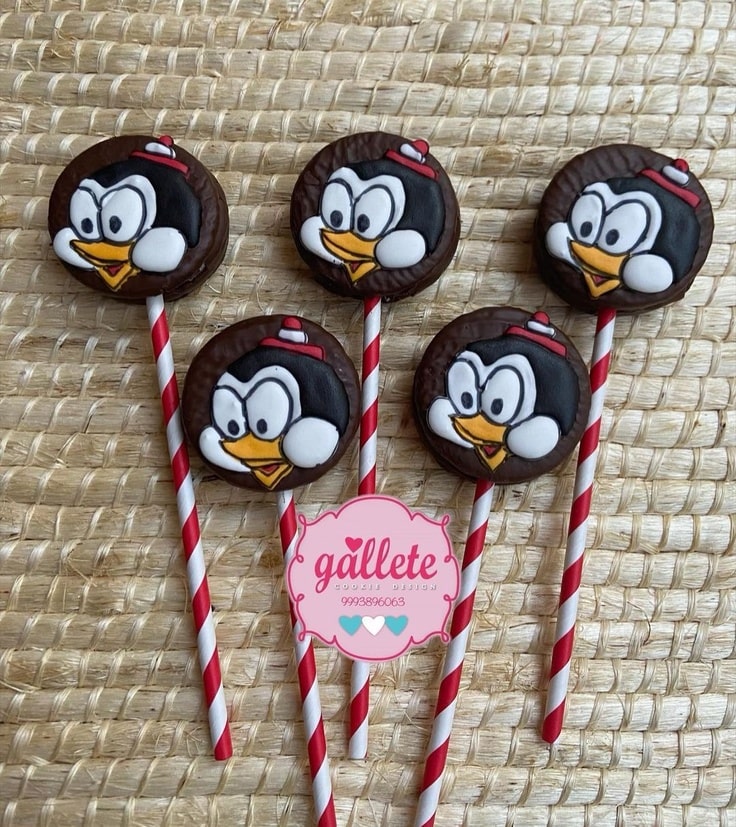 Here is Chilly Willy as cookie pops.
This is the first time I've featured Chilly Willy, but since I'm a big fan of cartoons, I've featured hundreds of animated characters in the past. For more cartoon treats, check out:
This Jessica Rabbit Cake Is Absolutely Stunning