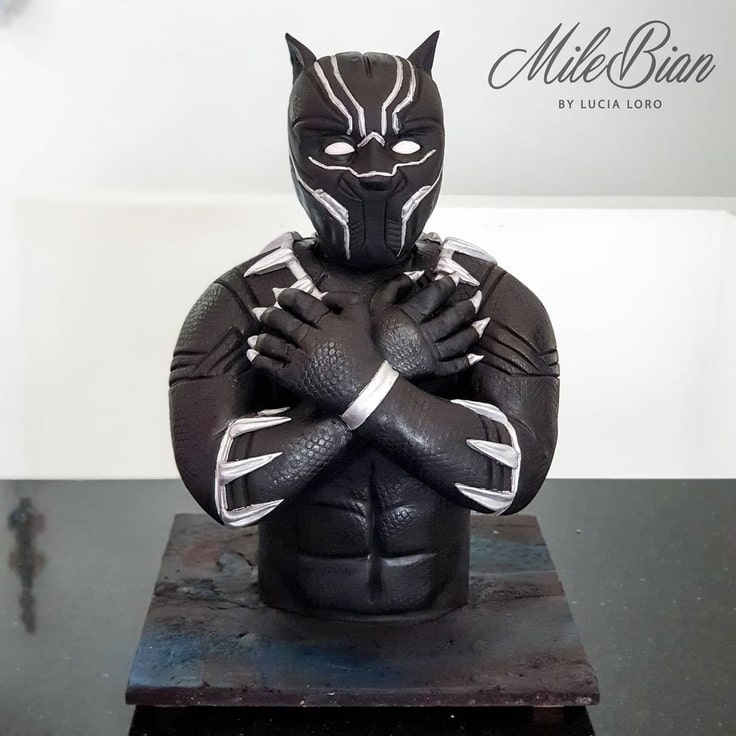 This wonderful 3-D Black Panther Cake was made by MileBian by Lucia Loro. It features T'Challa in his Black Panther costume making the Wakanda forever salute. The Black Panther costume completely covers T-Challa. It is black with silver trim. You can see the individual ribbing in the costume because it is made from body armor. The finger tips look like they have silver claws on them.
The detail on this cake is terrific. I love that you can see the textures on the costume. Lucia did a amazing job creating this.
Here is a close-up of this great cake.
Here are five of my favorite cakes made by MileBian by Lucia Loro:
This Amazing Mrs. Potts Cake Actually Pours Tea!
Marvelous Olaf's Snowy Day Sculptured Cake
Superb Funko Pop Chewbacca Cake