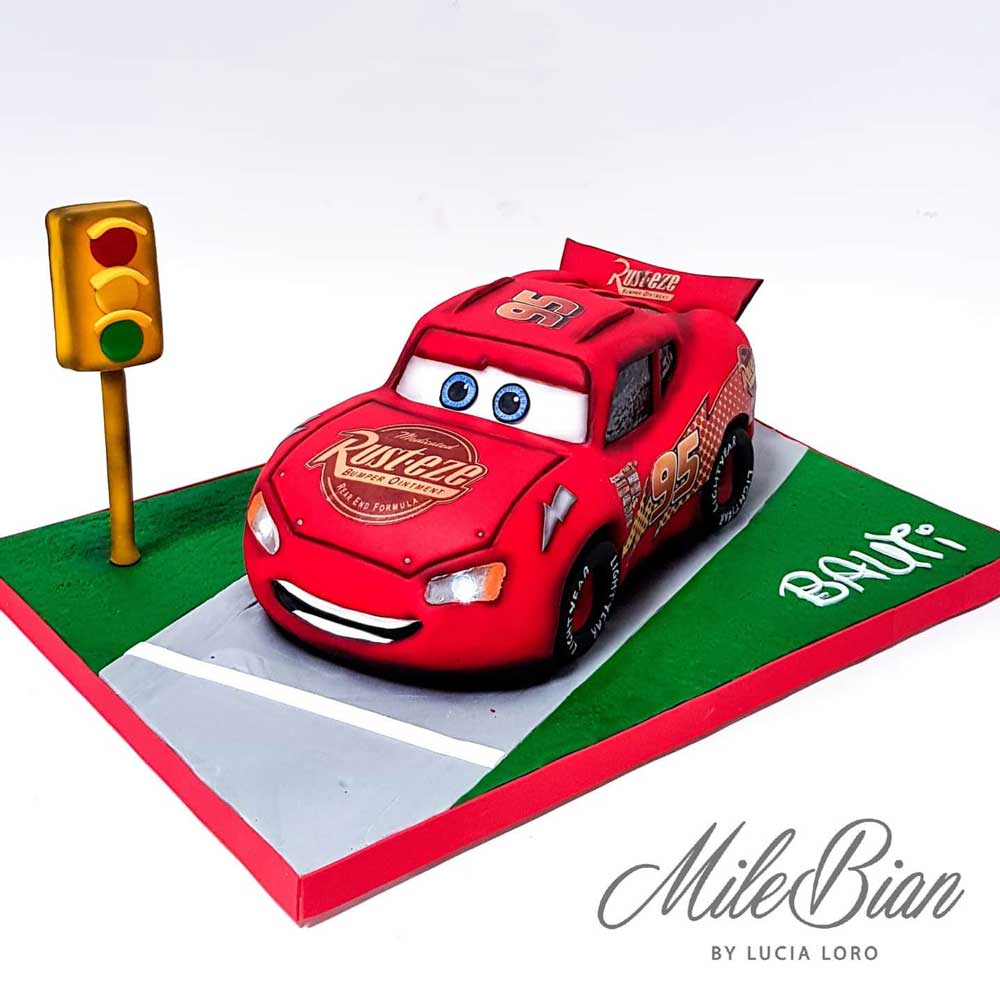 This 3-D Lightning McQueen cake is a sculptured car cake of him. There is a traffic light nearby. He is on a road. The birthday name is written in white letters on the green grass on the cake board.
This wonderful cake was made by MileBian by Lucia Loro .
Here's a video showing how this cake was made.
Here's a close-up of the Disney Cars character.
To see more, check out these wonderful Disney Cars Cakes and Cookies.
Cars themed chocolate covered Oreos
Disney Cars cookies featuring Lightning McQueen, Tow Mater, Luigi, Guido, and the Cars symbol