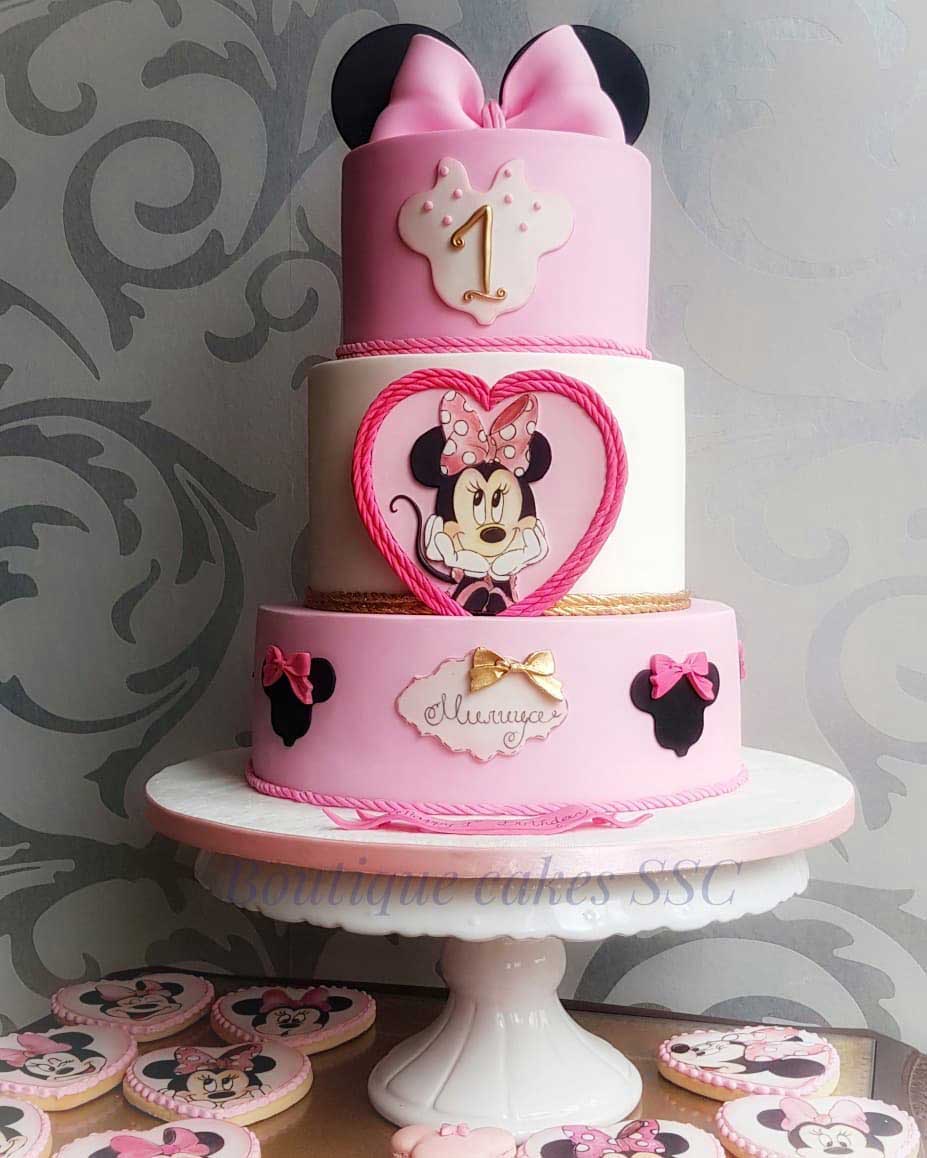 This Pink Minnie Mouse 1st Birthday Cake is a 3 tier cake that features a pink heart with Minnie Mouse's face on the middle tier.
This wonderful cake was made by Dani Bekyarova.
The bottom tier of the cake is pink with black Minnie heads. A name plaque had the birthday name written in gold letters. The top tier has a white Minnie Mouse head with a gold one for the birthday age. Black Minnie ears on on the top of the cake.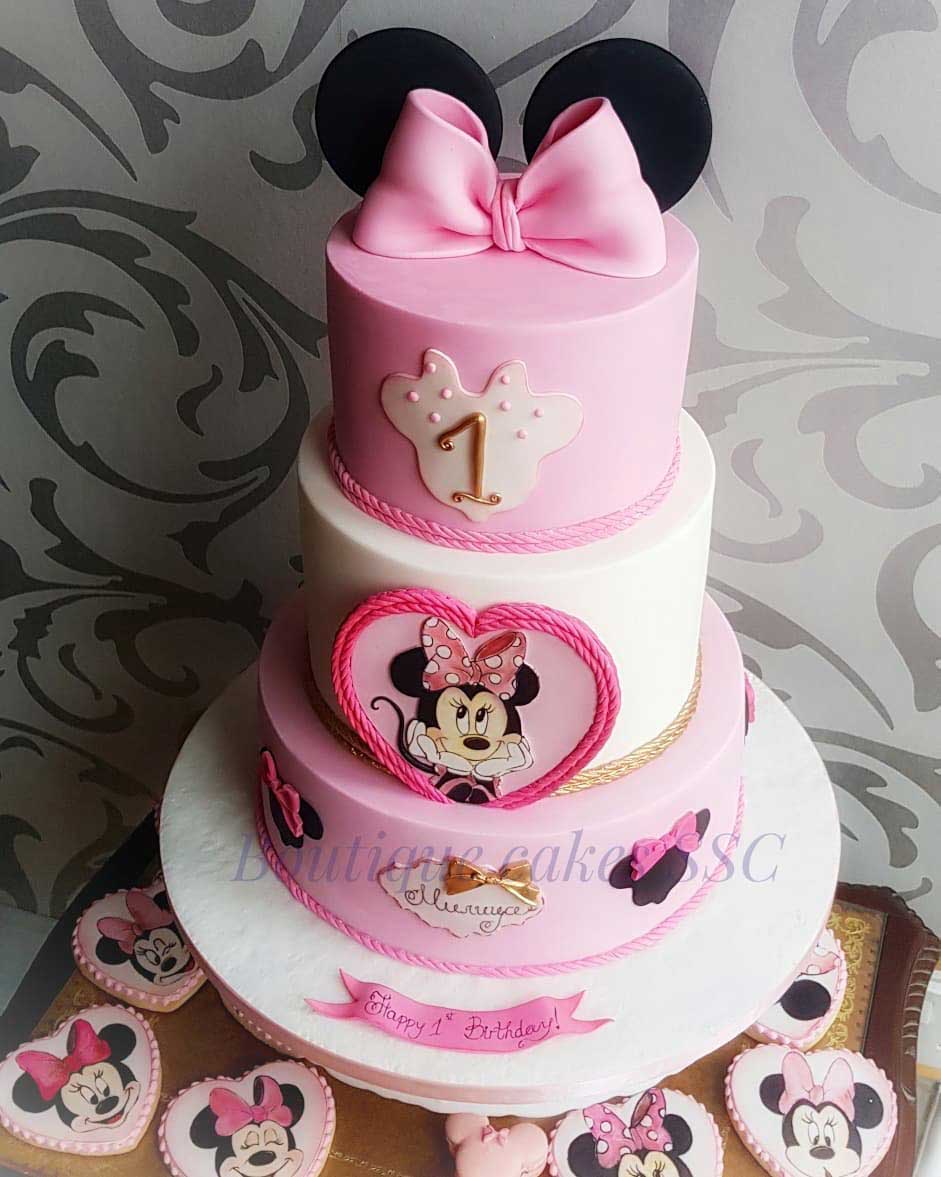 Pink Minnie Mouse cookies are all around the cake. They match the Minnie face on the cake.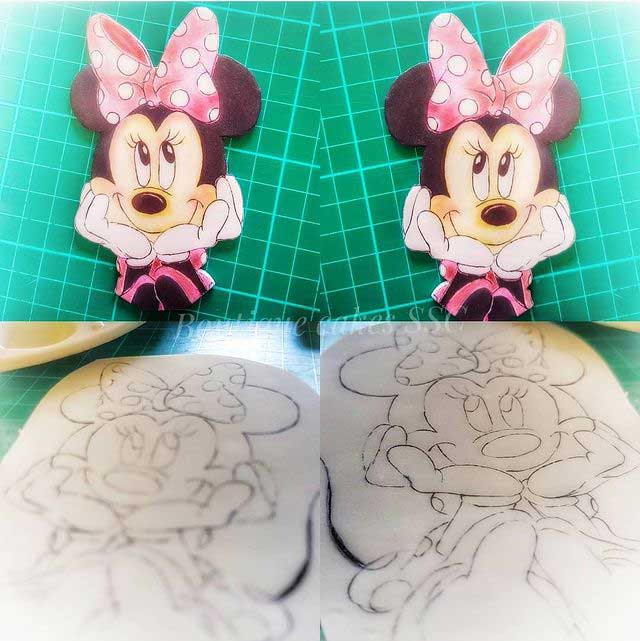 Here' s a sketch of Minnie that was used to make the fondant heart with Minnie's face.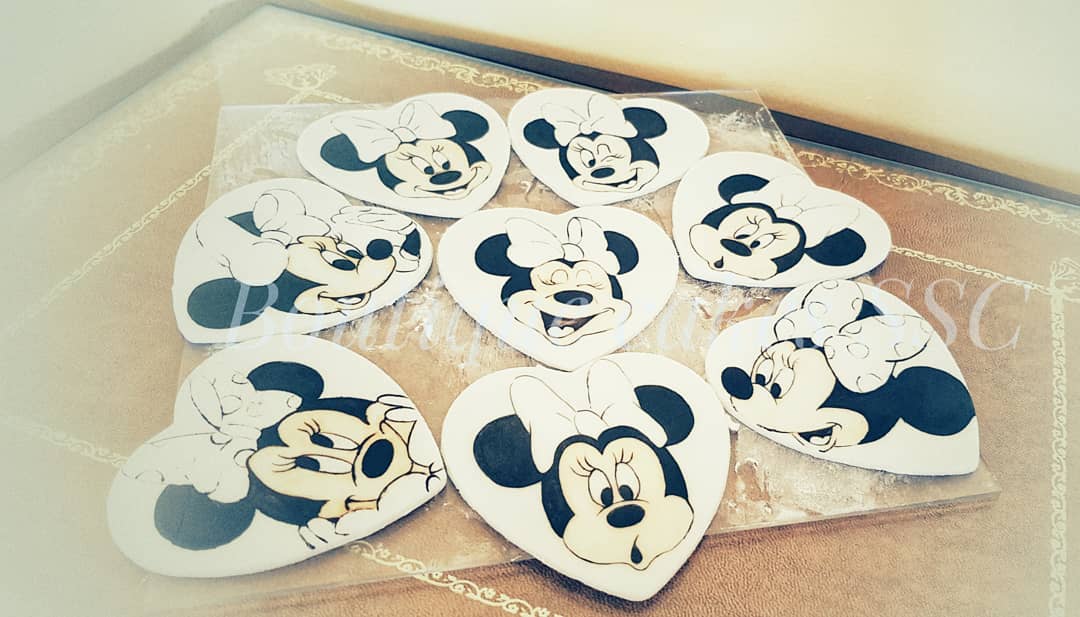 In addition, here's a view of all of Minnie's poses for the cookies.
For more Minnie Mouse party ideas:
Surprise! It's Minnie Popping Out of a Cake
Fondant Pink Minnie Mouse cake with pink stripes
Beautiful Minnie Mouse cake with fondant Minnie Mouse