Formiga Prendada makes the cutest cakes on a stick. In the past, I've featured her sets with Moana and Winnie the Pooh. Today, I'm sharing her Cars cakes on a stick. This cute set include Lightning McQueen, Mater, Sally, Sheriff and Fillmore.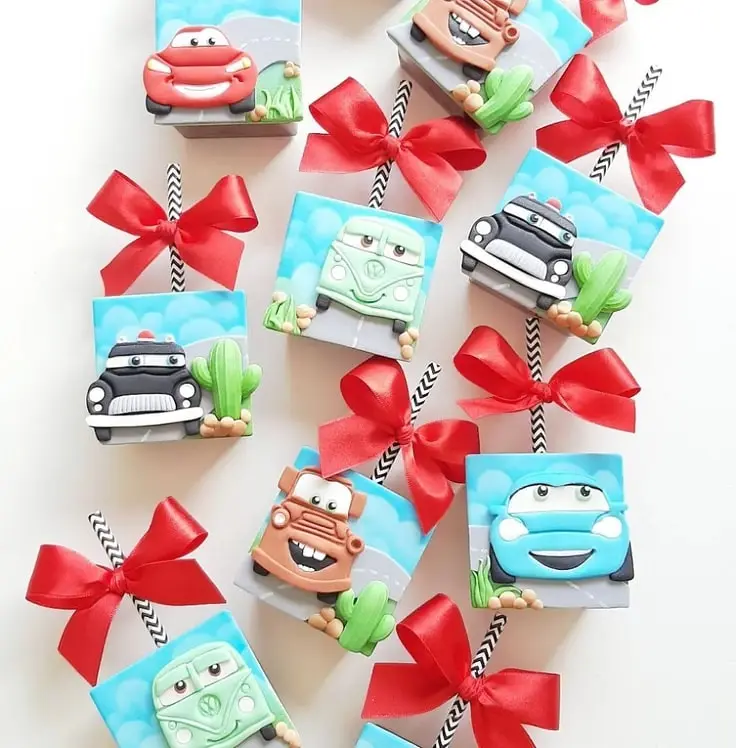 There are three things that make Kelen's cakes on a stick so magical.
The detail on the characters is fantastic. Just look at the facial expressions on each car. Sheriff looks serious, while Sally and Mater both look really happy.
These are cars and Radiator Springs is in the desert. So, each car is driving on the road, behind them is a blue sky with nothing but clouds in sight. On the side of the road are rocks and cacti.
Kelen painted the sky first and then made everything else with layers of fondant. The road was added next. After that was she added the cars and then the rocks and cacti. This makes these two dimensional cakes on a stick look 3-D.