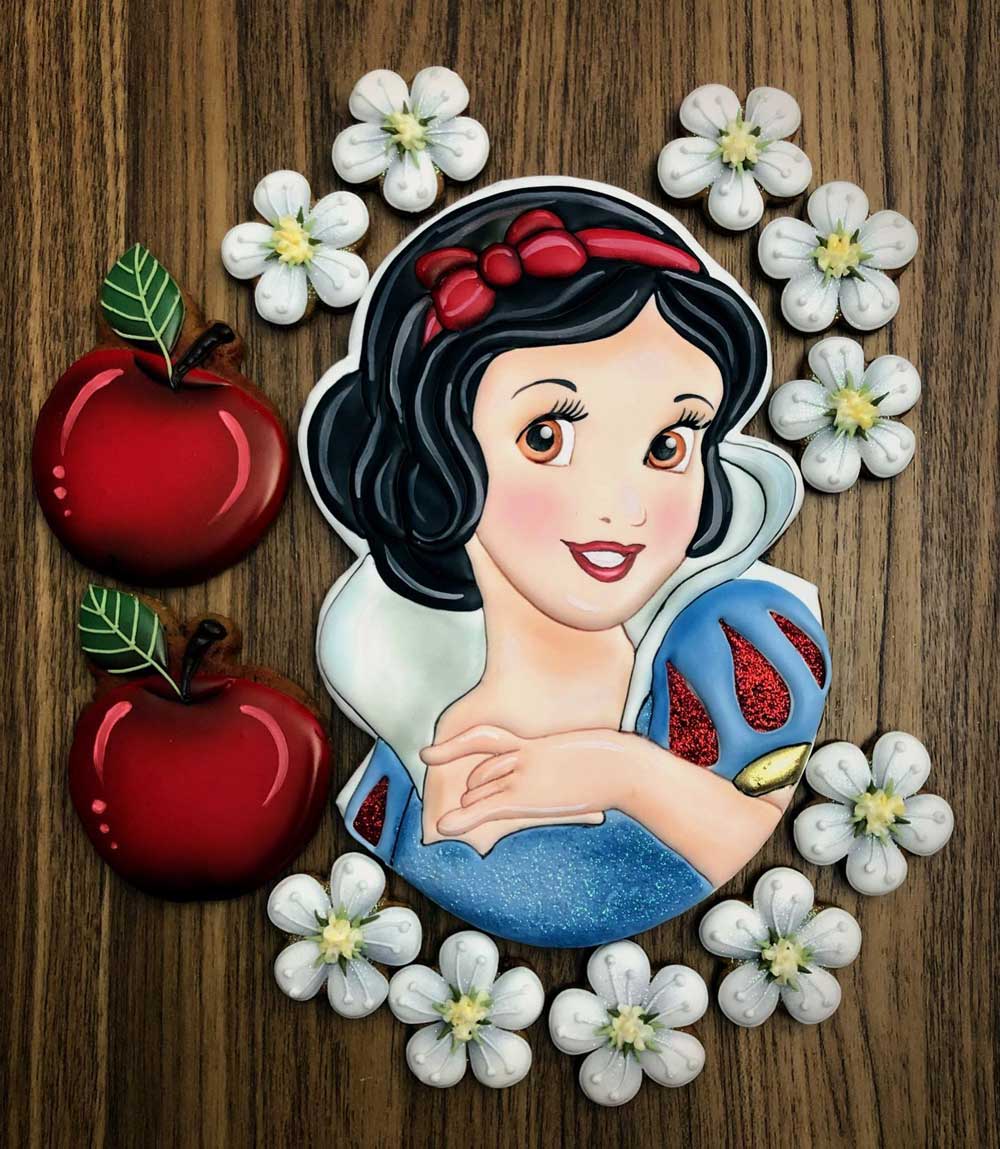 These Snow White & Apples Cookies feature a Snow White Cookie, red apple cookies, and white flower cookies.
These wonderful cookies were made by Graciela Grosskopf. I really like the way the apple are painted. The white hi-lights and the dark shading around the edges make them look almost shiny. In addition the green leaves on the apples have light green vein lines to accent them. Also each flower petal has two stamens. Furthermore the middle of the flower has a tiny light yellow raised flower center with green accents. The multiple textures of the flowers give them more character.
Also the Snow White Cookie is amazing. The neck of her dress has many shades of blue dots to give it dimension. In addition the bottom band of the sleeve is painted gold. Also the red in her sleeves is glittery to make it look more fancy.
In addition shading and hi lights on her neck and arms and face them them dimension. Furthermore white lines around her chin show where the chin is located. Also I like her rosy red cheeks. Furthermore her hair has white accent lines to imply sections of hair. Also her red hair bow has accent lines. In addition her lips are darker red on the edges and lighter in the middle. Also the irises of her eyes are darker brown around the edges and light near the black pupils. The finishing touches to the eyes and mouth make her look more vibrant and alive.
For more Snow White party ideas:
hand-painted cake with the fairest of them all, the Snow Queen, the cottage, and the 7 Dwarfs
Cake with her and dwarfs and forest animals