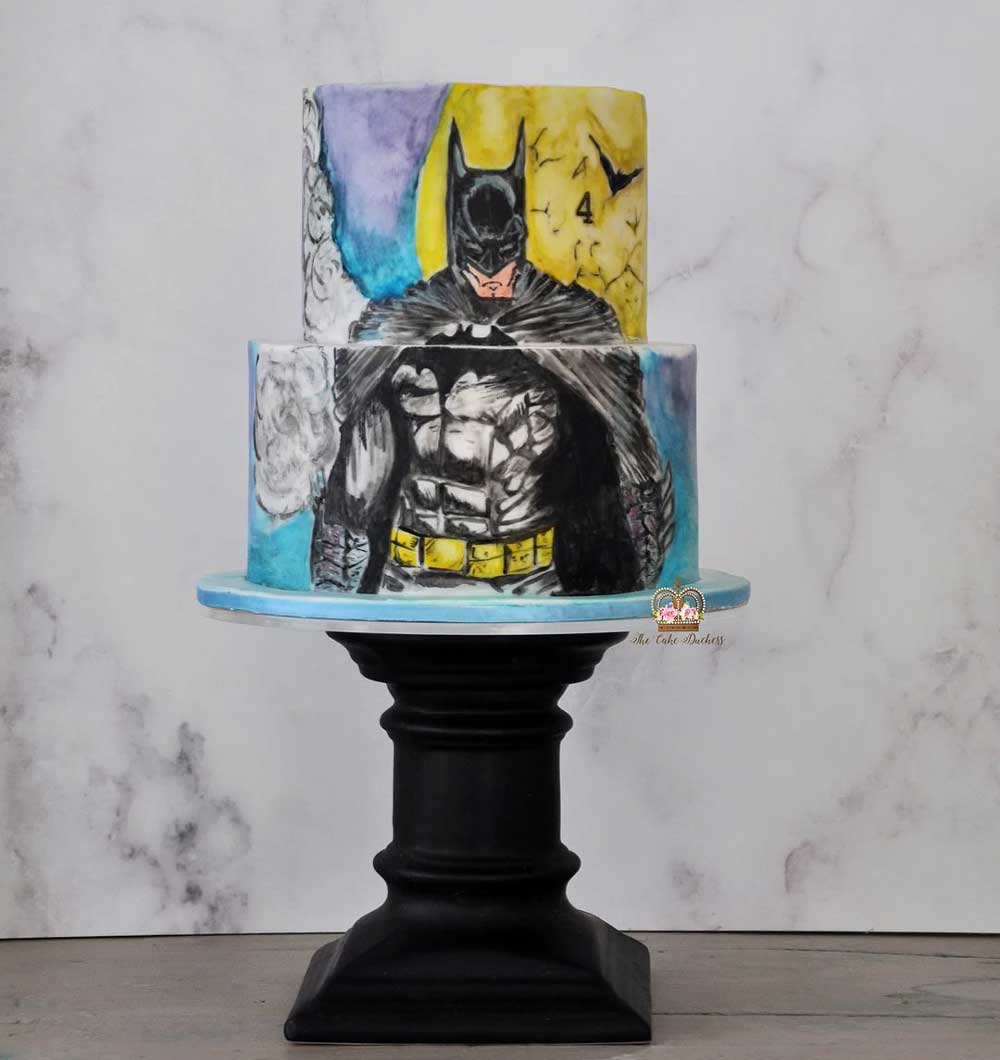 This hand-painted Batman cake is a 2 tier cake with the bottom of him and the top tier has the top of the painting with his head. To the side of his head is a black bat and a black number 4 for 4th birthday. A yellow moon is painted behind Batman's cowl.
This wonderful cake was made by The Cake Duchess.
The cake board is covered in fondant and a blue ribbon on the side.
For more Batman party ideas:
Batman, Black Panther, and Venom Cake Pops