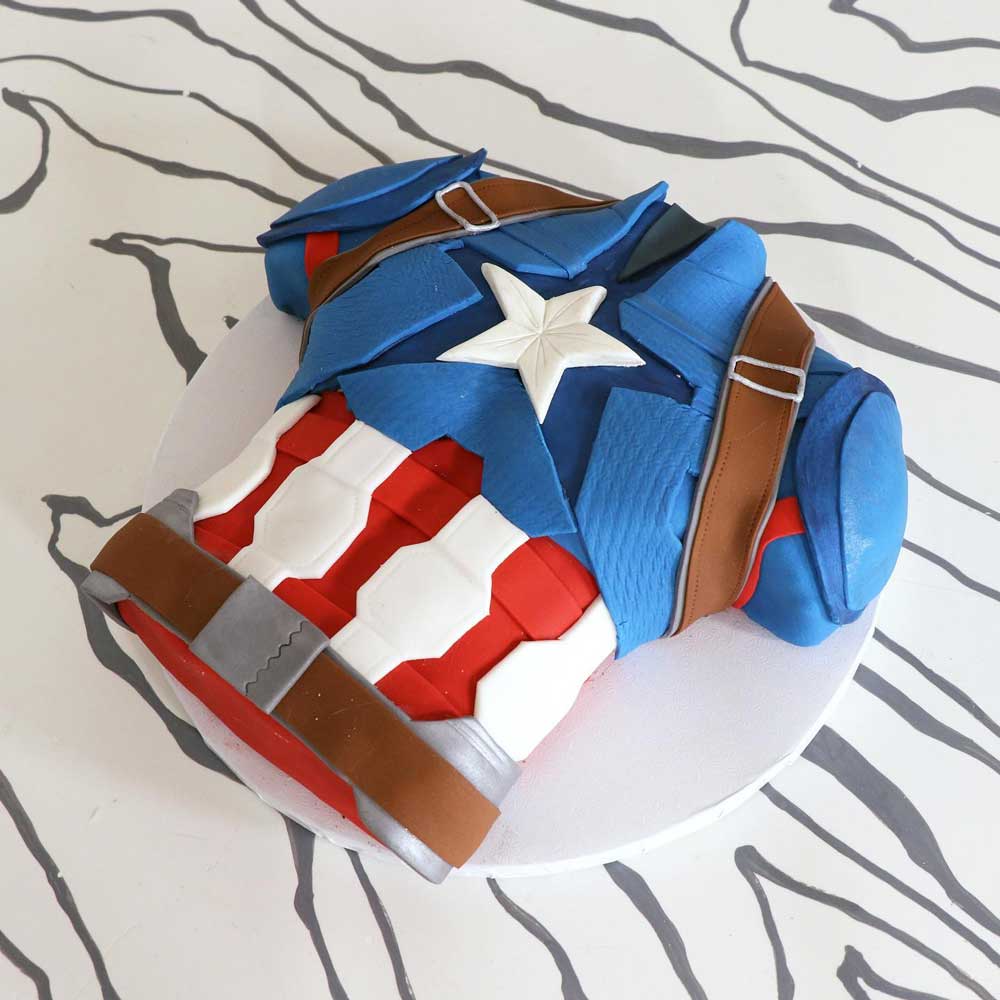 This Captain America uniform cake is a sculpted cake of his bust on its back. The top of the cake is covered in a blue fondant base and the bottom half is covered in red fondant. Layers of fondant are used to represent the layers of fabric on his costume. Brown fondant on top of gray fondant represents the leather straps and the brown belt. The white stripes are on top of the red fondant for the white stripes. The white star has lines that start in the middle and radiate out to the points. All of these layers add dimension and definition to the uniform.
This wonderful cake was made by Koali Pops.
Also, check out these amazing Captain America Party Ideas.
Americas 1st Avenger Piñata cake
cake with hand-drawn Captain America