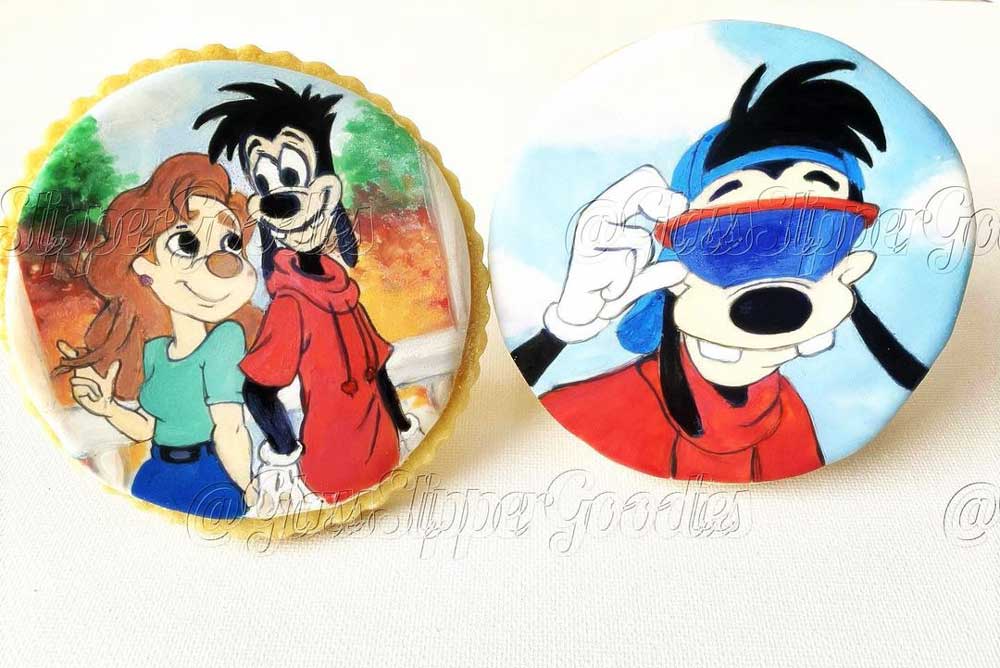 These Max & Roxanne Cookies have hand drawings of Max Goof with Roxanne on one cookie. Max is wearing shades on another cookie.
These wonderful cookies were made by Glass Slipper Goodies.
The first cookie with Max and Roxanne reminds me of the scene when they are on her porch at the end of A Goofy Movie. The second cookie shows Max in his orange shirt wearing the sunglasses he wore on the school stage and these are the clothes he wore home from school at the beginning of the movie. These Goofy Movie cookies have cute hand-drawings of these characters.
In addition, take a look at A Goofy Movie Macarons, and these Goofy party ideas and these Disney party ideas.