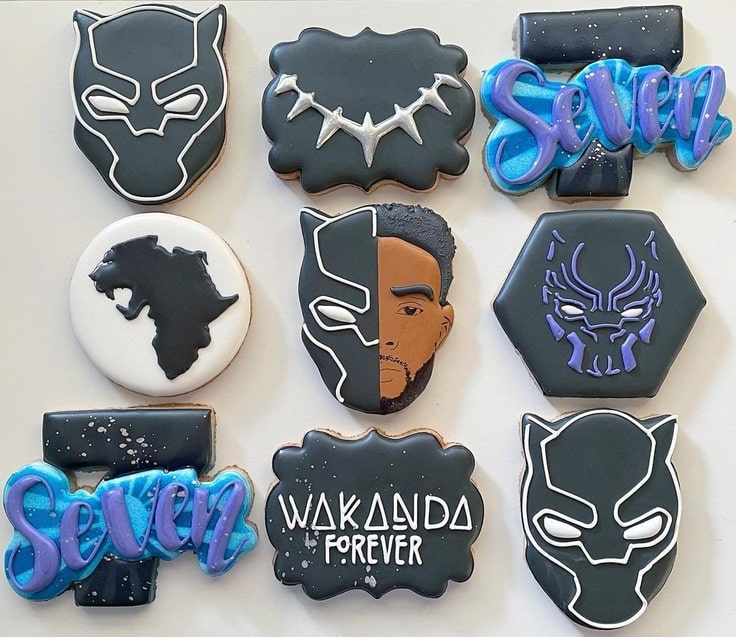 This marvelous Black Panther 7th Birthday Cookies were Texas Treaties. The are nine cookies in this marvelous set:
Cookies in the shape of the number 7 with the word seven on top of them
Black Panther's mask
Black Panther's necklace
A really cool black and white cookie with a silhouette of Africa, but it is modified slightly to form a black panther
My favorite cookie in the set – a tribute to Chadwick Boseman – half of the cookie is Chadwick Boseman as T'Challa and the other half is Black Panther
Black Panther's mask lit up in the dark. The way this awesome cookies was done is the cookie was flooded black and the mask is just implied by the accents which are colored purple
A Wakanda Forever cookie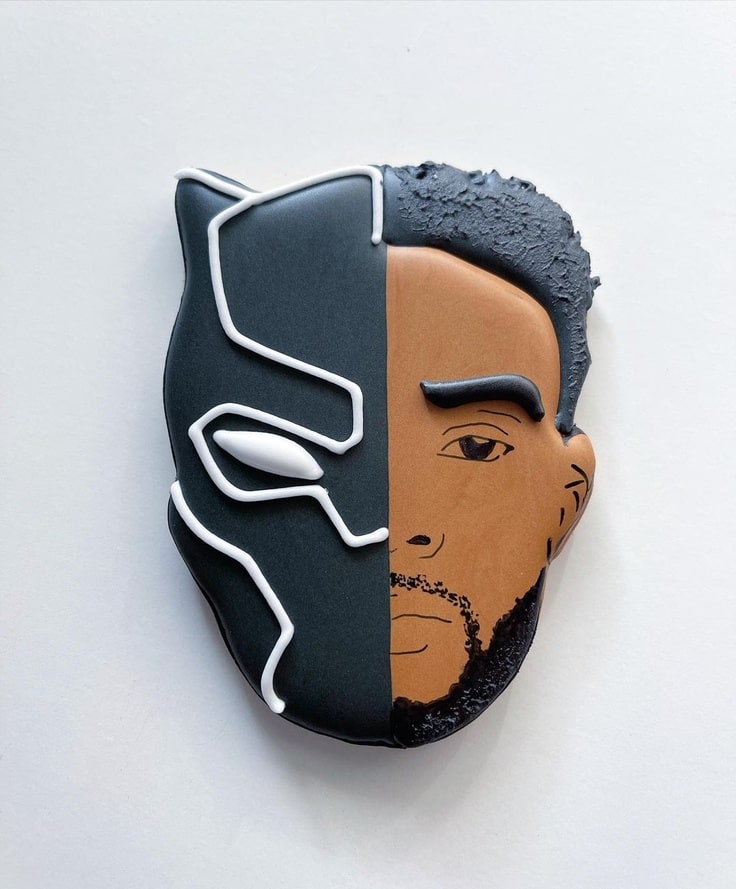 Here is a close-up of the lovely Chadwick Boseman tribute cookie.