This Minnie Mouse w roses cake features a fondant figure of her. There is a circle of gum paste flowers around her. There are pink roses, green leaves, pink dogwood flowers and smaller pink and white flowers. The birthday name is written in gold letters on the side of the cake. The pink cake looks like it is shaded in multiple shades of pink. A light green fondant border that matches the leaves is around the bottom of the cake. In addition there are pink and white butterflies on the side of the cake.
This wonderful cake was made by Cake Biju.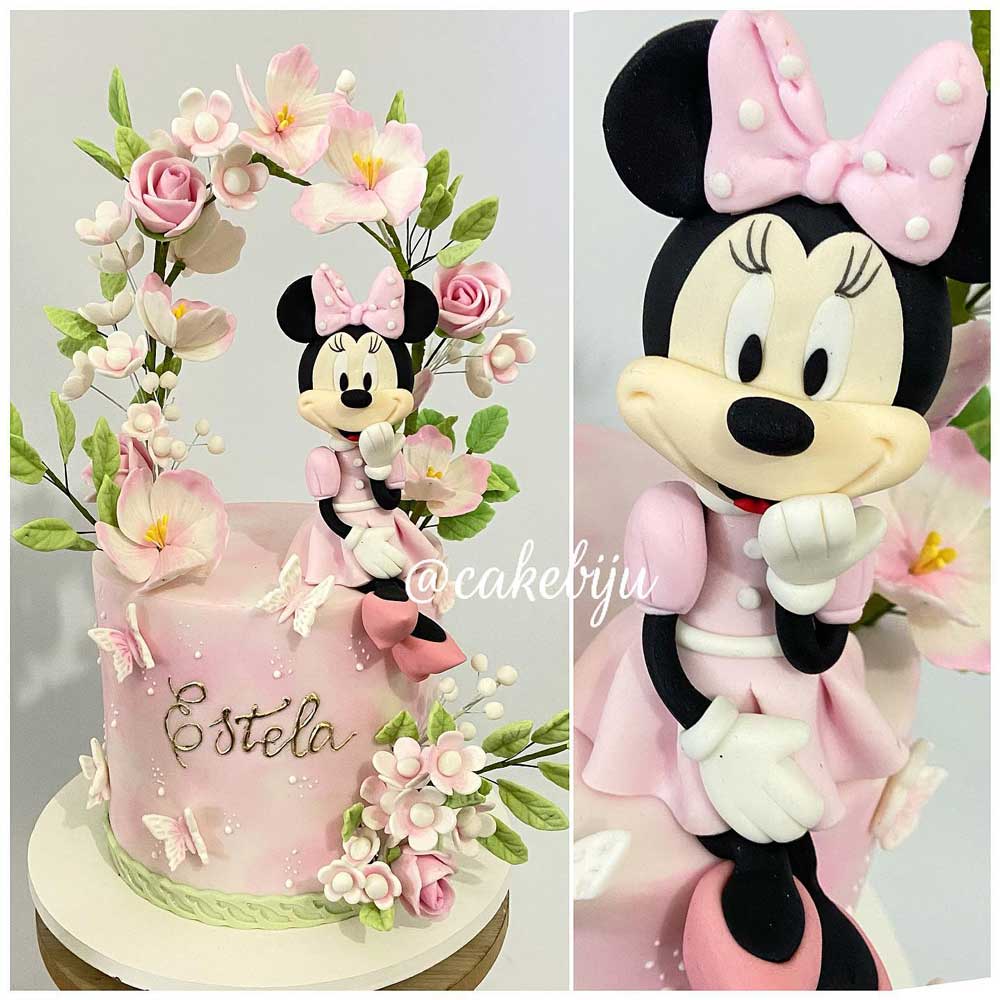 Here's a close-up of the pink fondant Minnie Mouse on the top of the cake. She is wearing a pink dress and wearing a pink and white polka-dot bow on her head.
For more Minnie Mouse Party Ideas:
Surprise! It's Minnie Popping Out of a Cake
Fondant Pink Minnie Mouse cake with pink stripes
Beautiful Minnie Mouse cake with fondant Minnie Mouse