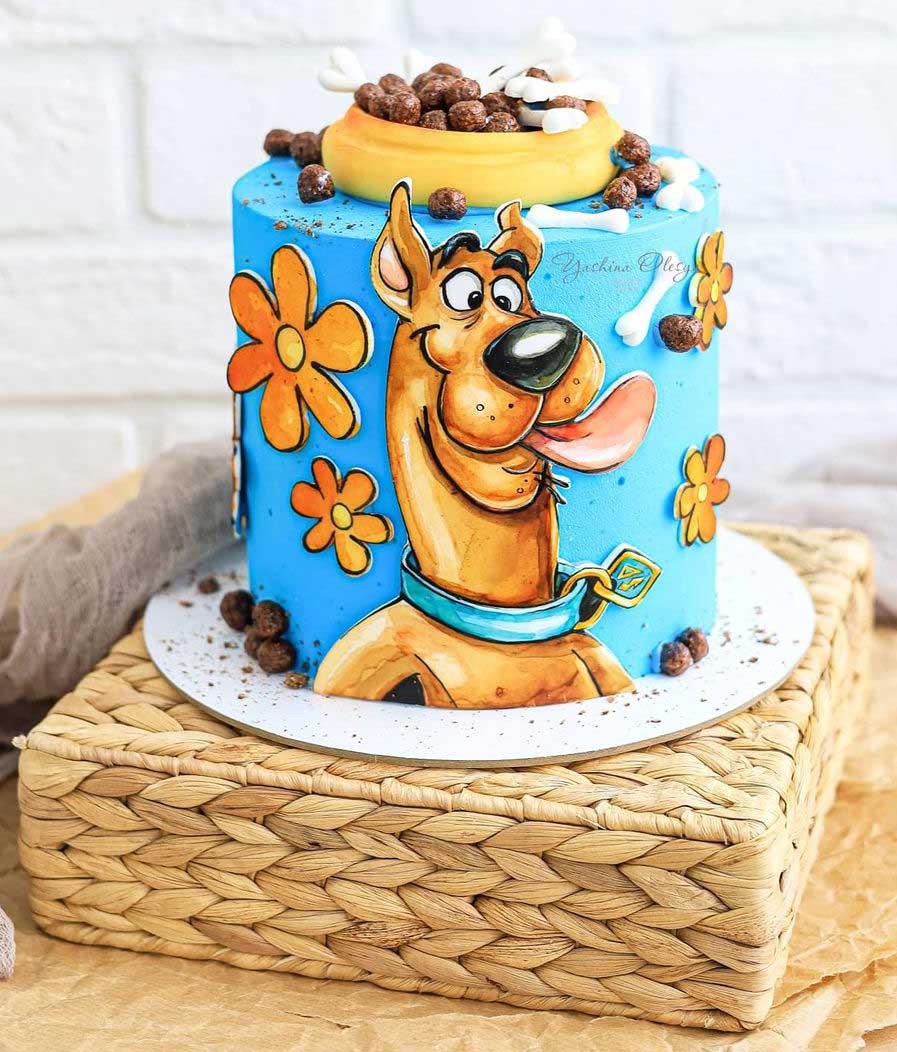 This Scooby Snacks & Flowers Cake is blue-green to Match the Mystery Machine. It features fondants hand-painted cut-outs of Scooby and orange flowers like on the Mystery Machine. Also fondant bones are on the cake and in the Scooby Snacks bowl on the top of the cake.
This wonderful cake was made byLesya Tort. The bowl looks like it was made using yellow fondant and hi-lighted in orange. It looks like chocolate puff cereal was used for the Scooby Snacks.
Planning a Scooby-Doo Party? You won't want Scooby Snacks after seeing these spooktacular treats!
These 13 What's New Scooby-Doo Cookies will make you want to binge watch that wonderful animated series.
These Scooby-Doo 4th Birthday Cookies feature a bunch of the classic villains.
These Scooby-Doo 5th Birthday Cake Toppers are too cute!