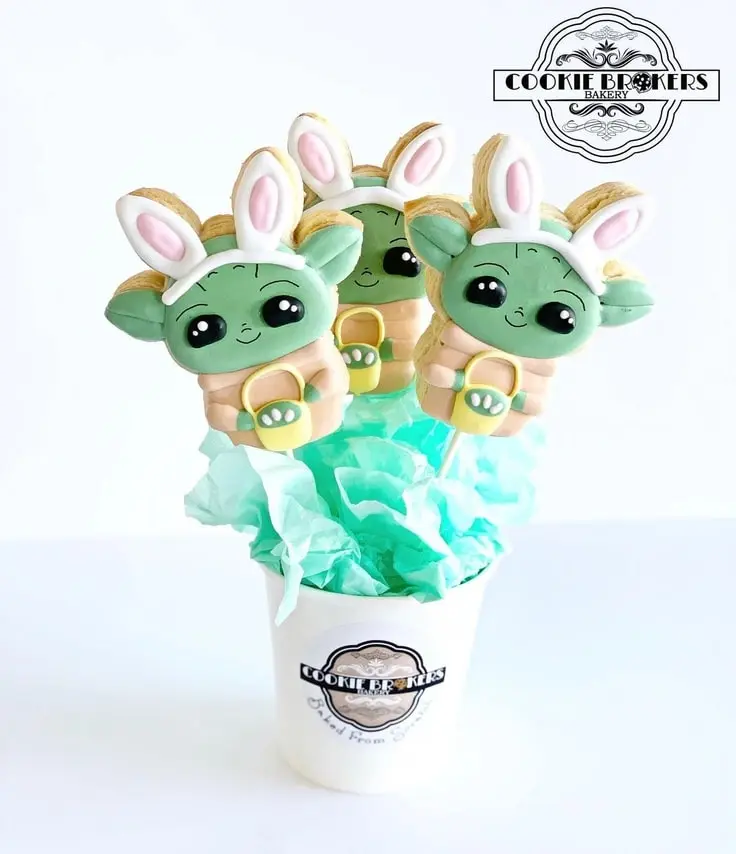 These adorable Baby Yoda Easter Cookie Pops were made by Cookie Brokers.
There are three Baby Yoda Cookie Pops in this cute set. The design of all three cookie pops is the same. Baby Yoda is wearing his usual beige outfit. He is smiling and his eyes are extra large. He is wearing a white of Easter Bunny ears and holding a yellow Easter Basket. There are three tiny white eggs in the Easter basket on top of the grass.
One thing that I like to look at is how bakers package or display their cookies. Since these are cookie pops, they're are standing up in a plastic bucket with tissue paper. In a really smart move, the plastic bucket has the Cookie Brokers logo on it. That way if the client keeps the bucket, they keep seeing the logo.
These Easter cookies pops are so cute and creative!
Looking for more Easter treats? Check out the links below: