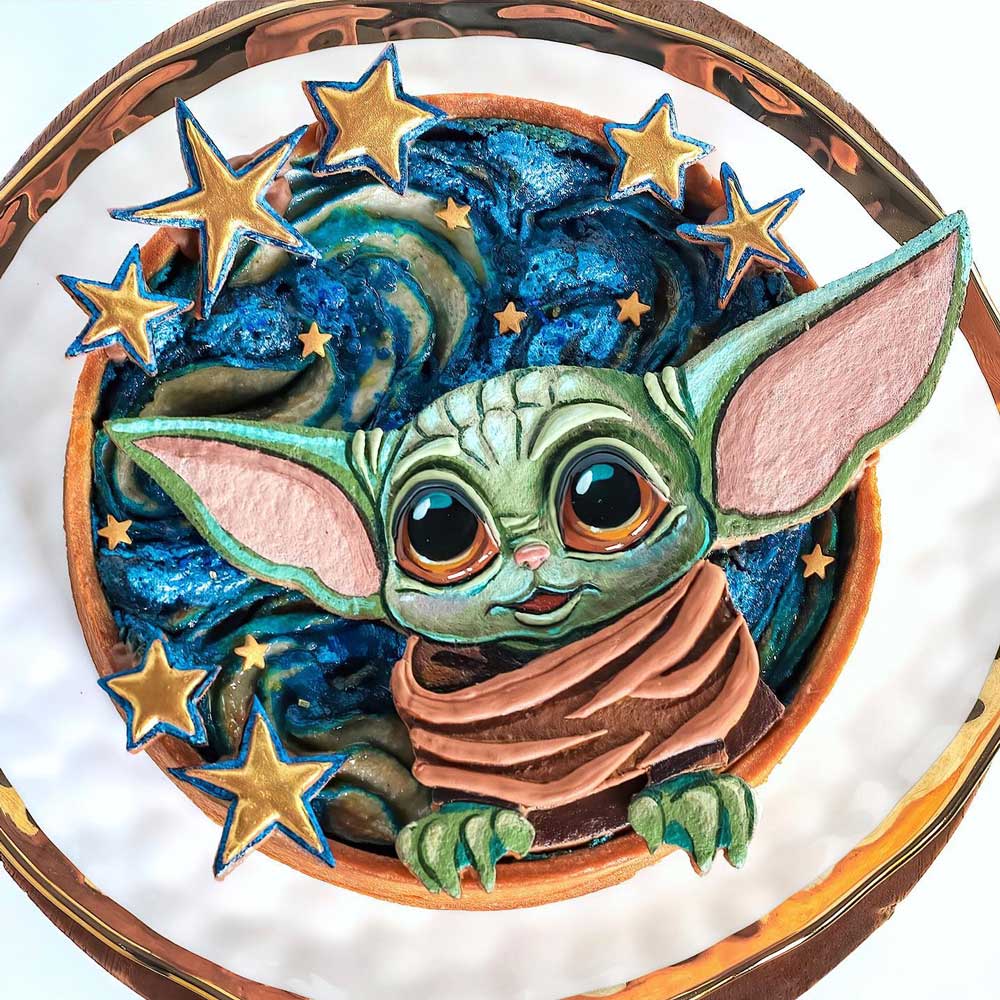 This Grogu pear tart features a cookie Grogu on top of a blue background created by layers of pears and gold cookie stars.
This wonderful pie was made by Inspired To Taste.
The pear tart has the taste of almond paste as a predominate flavor for the crust. In addition juicy poached pears are infused with blue spiraling powder and blue food coloring. The pears are sliced and arranged in spiral patterns to represent swirling gases. A cookie Grogu sits on top with his bright eyes and large ears. His eyes are 2 separate cookies.
View this post on Instagram
Here's video of how this tart was made.
You may also like these Grogu and Yoda cakes and cookies: