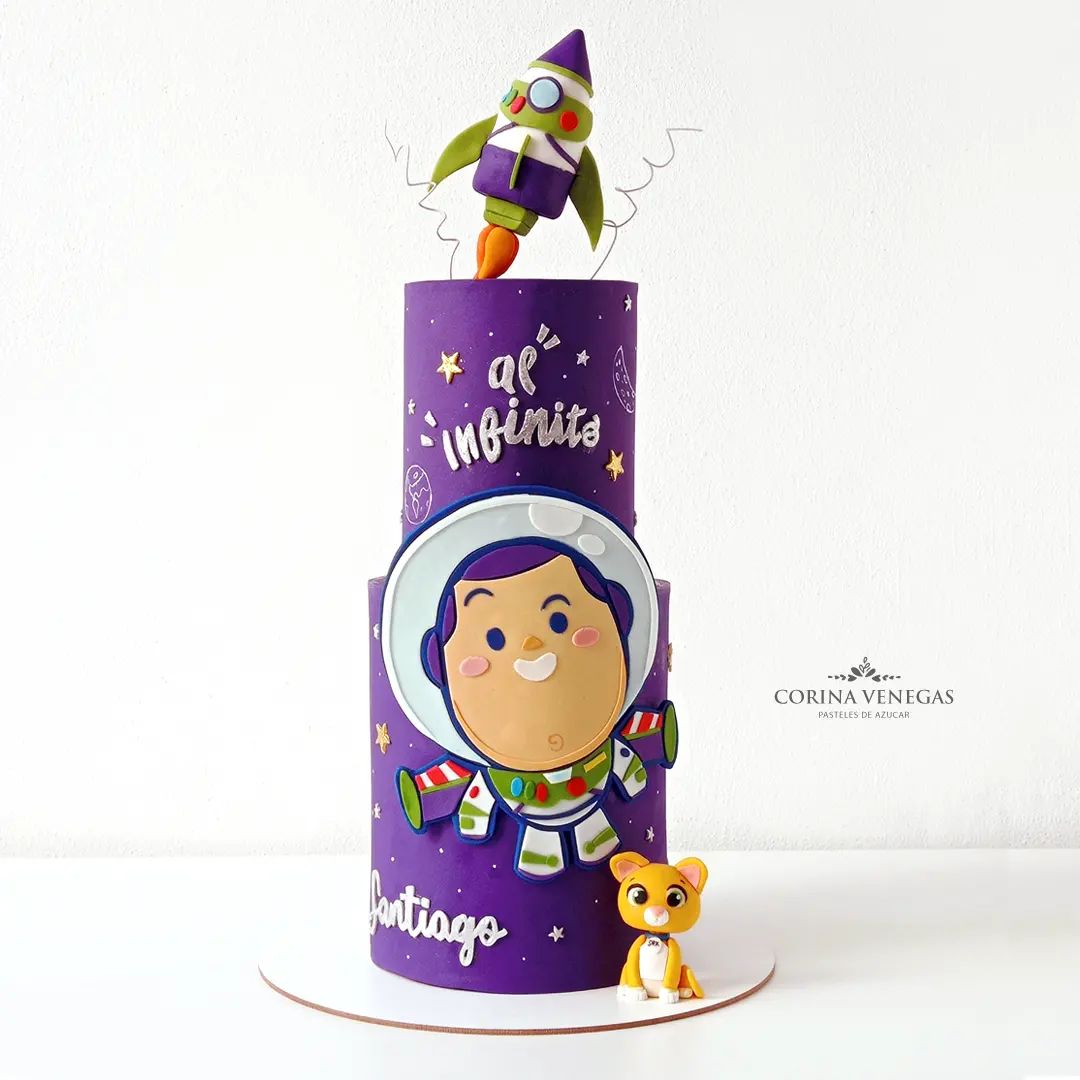 This Purple Chibi Buzz Lightyear Cake is a two tier double barrel cake featuring Buzz, his rocket ship, and Sox the robot cat.
This wonderful cake was made by Corina Venegas.
The Spanish words Al infinito which means To Infinity are written in silver fondant letters on the front of top tier of the cake. In addition just below the words are a large two dimensional fondant Buzz Lightyear. Buzz was made
In addition a three dimensional fondant version of Buzz's rocket ship is on the top of the cake. The purple on the ship matches the purple on the cake and the purple on Buzz Lightyear. Also a three dimensional fondant Sox the robot cat is on the cake board beside the cake. He was made using layers of different colors of fondant. He has a dark blue background. In addition his helmet is white fondant with white fondant hi lights on top. In addition his head has a dark blue background. His head cover and eyes are purple fondant. His face is skin colored fondant with shading. Also this wings and the rest of his space suit are made using pieces of red, white, green, white, and purple fondant. The way the fondant is layered makes it look very much like a paper craft.
For more Buzz Lightyear cakes and cookies:
These Buzz Lightyear and Sox macarons from the animated Disney and Pixar move Lightyear.
Another Sculpted Buzz cake with him hold a 2nd birthday cake