These 10th Birthday Nightmare Before Christmas Cookies feature Oogie Boogie, Jack Skelllington, Sally, Zero. Also they include Lock, Shock, and Barrel in Halloween costumes.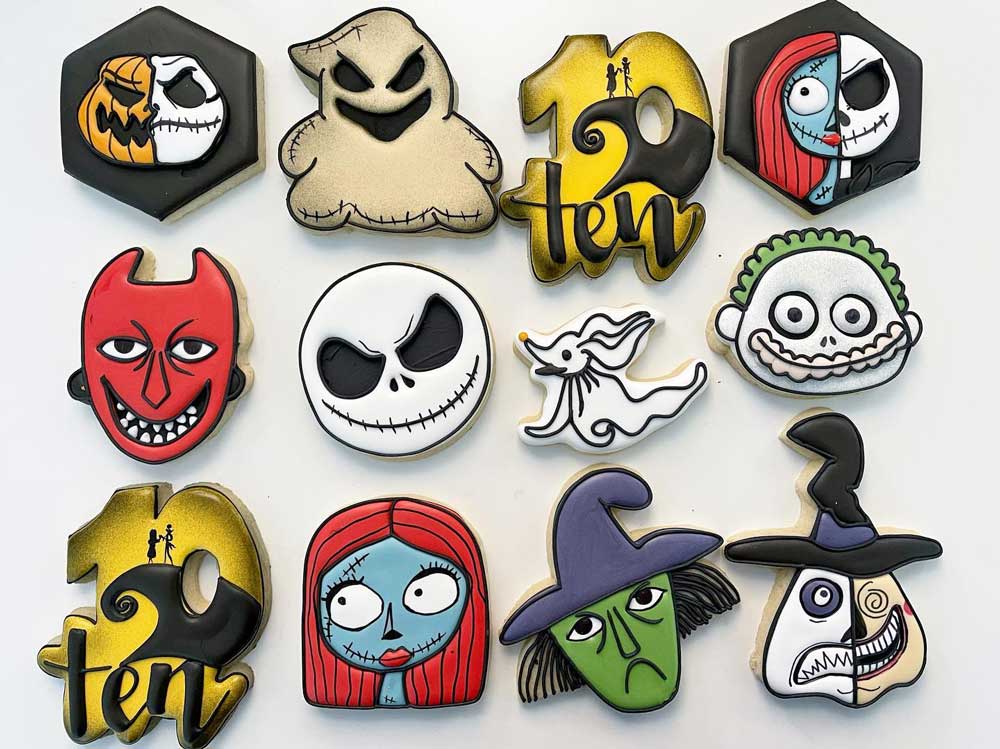 These wonderful cookies were made by Texas Treaties. These cookies are colorful. Also one cookie has 1/2 of Sally's face and 1/2 of Jack's face. In addition one cookie is decorated in white royal icing with black trim for Jack's face. Since this is for a twelfth birthday celebration a yellow cookie is in the shape of the number 10. In addition it has the word ten written in black royal icing letters and has a royal icing hill with silhouettes of Jack and Sally on top. The cookie is also airbrushed black on the edges to make it look more spooky.
Planning a Nightmare Before Christmas Party? Check out these spooktacular treats!