This Orange and Black Hotel Transylvania cake features Mavis, her dad Dracula, and her son Dennis as a bat. These are terrific 2-D fondant drawings.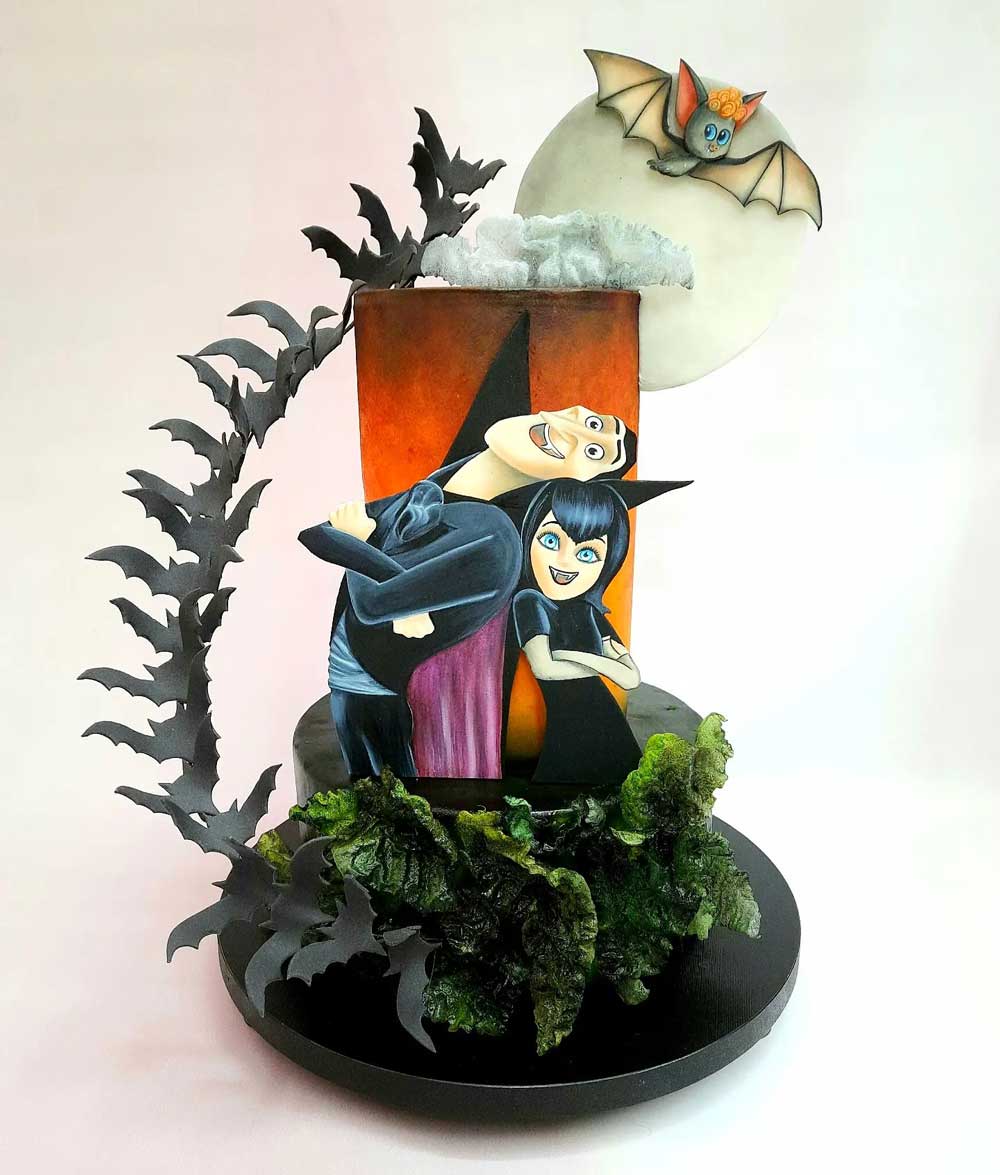 This wonderful cake was made by Sylvana Ribeiro Cake. The bottom tier of the cake is black. There are large pieces of textured green isomalt decorated to look like green plants or moss. Also many black bats are flying from the green. There is a continuous trail of black bats leading up to the top of the cake where Bat Dennis is flying in front of the moon. Dennis is Mavis and Jonathan's son. He is also the grandson of Dracula and Martha.
In addition the moon is airbrushed black on an edge to show it is in the spooky night sky. The top tier of the cake is orange and is also airbrushed with black on the edges to give it a nighttime eerie feel. Also an isomalt textured cloud is on top of the cake in front of the moon.
For more Pop Culture Halloween Party ideas:
This cake with Mavis sitting on top of the Hotel is worth checking out.
Also this cute cake has a fondant figure of Mavis as a bride.
In addition this sculpted Murray the Mummy cake is terrific.