This Snoopy Halloween Birthday Cake features a fondant figure of Snoopy in the pumpkin patch. He is surrounded by fondant orange pumpkins.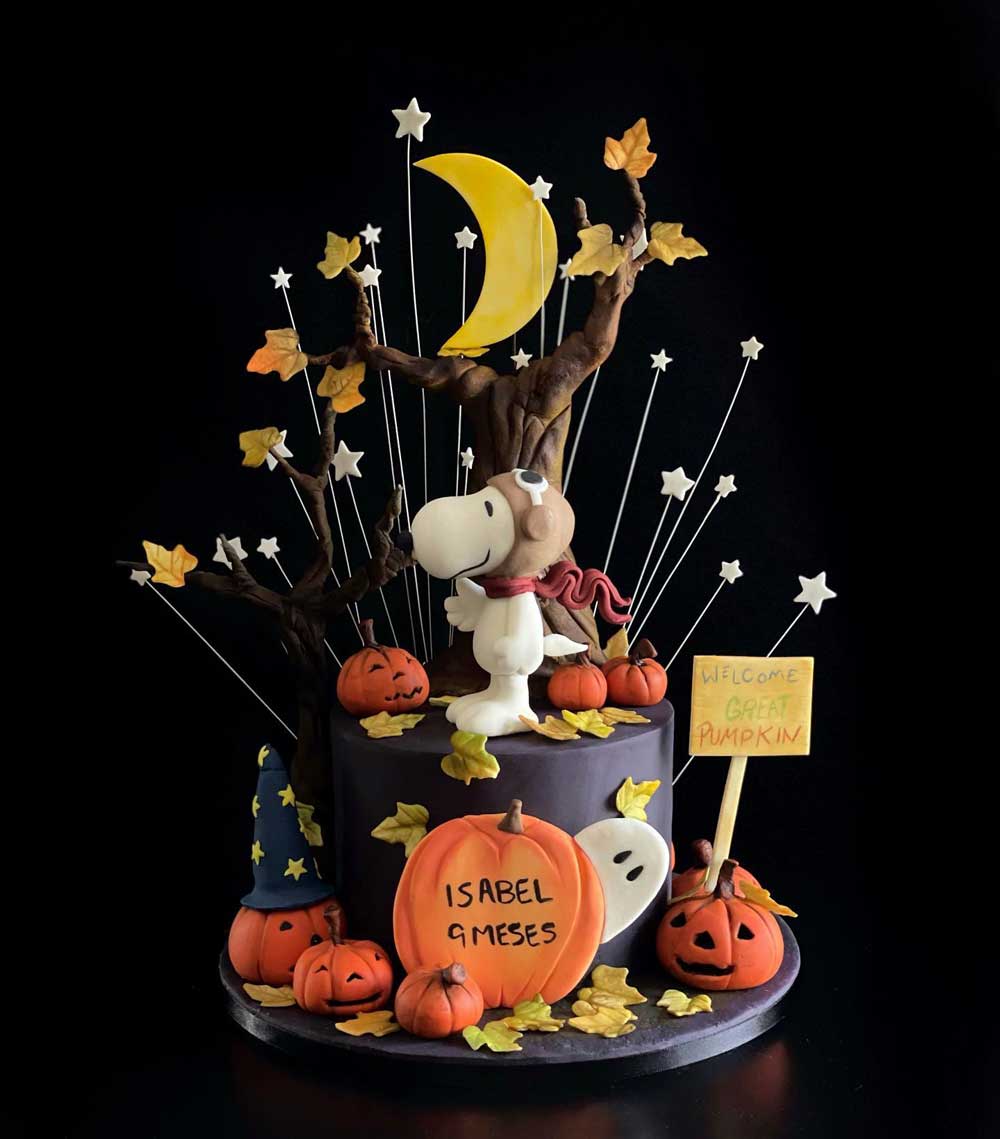 This wonderful cake was made by Luiz Toledo Confeiteiro. The focus of this cake is the fondant Snoopy figure. He is wearing his flying ace leather helmet. and wearing a red scarf. Also there is a fondant tree behind. In addition fondant stars are in the night sky. They are suspended on thin wires to reach above the cake. Also just over the cake is a yellow moon.
This cake was made for a 9 Month celebration. It is a chocolate cake with Nutella. The cake and cake board are black to represent Halloween and the night sky. In addition many orange fondant pumpkins and Jack-o-lanterns are in front of the cake and around Snoopy. Also a pumpkin cookie has the words Isabel 9 memes to celebrate the child's 9 month birthday day. In addition a cute fondant white ghost is peeking out from behind the cookie.
For more terrific Halloween treats, check out Charlie Brown Halloween Cakes, Cookies, and Pumpkins.
And these Top 7 Charlie Brown Halloween Cookies
To see Charlie Brown treats for every season, check out Snoopy and Charlie Brown.