These Nightmare Before Christmas macarons feature Zero, Jack Skellington, and Sally.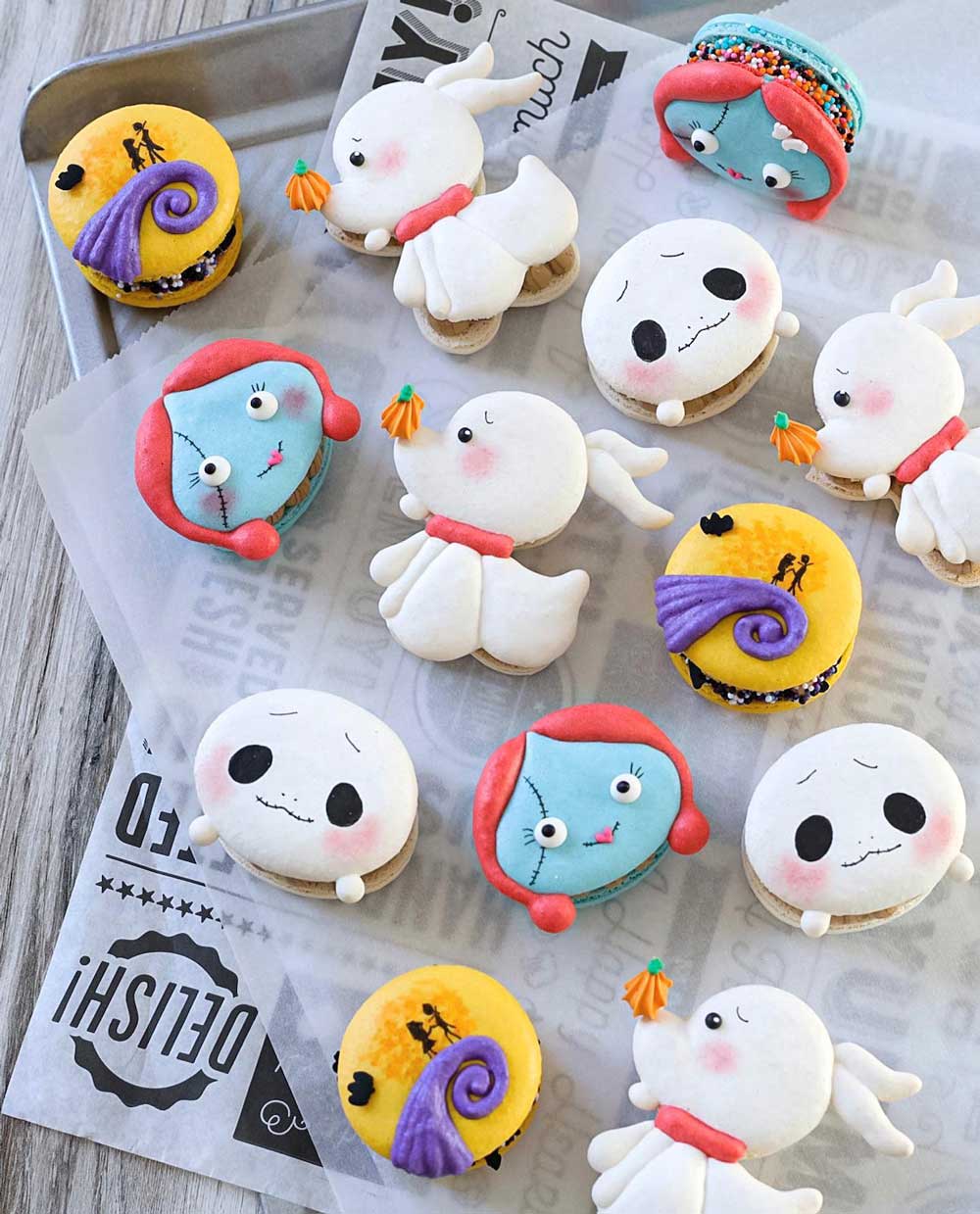 These wonderful macarons were made bySugar Devotion. Zero has a pumpkin nose and a red collar. In addition, he has a rosy cheek and drawn eye and eyelash. Also Sally has her red hair and stitches on her face. She is missing her nose, but looks ok without it. The Jack Skellington macaron has large black painted eyes. He also has rosy cheeks just like Zero. In addition a yellow macaron has a purple curved hill with Jack and Sally on top.
Planning a Nightmare Before Christmas Party? Check out these spooktacular treats!