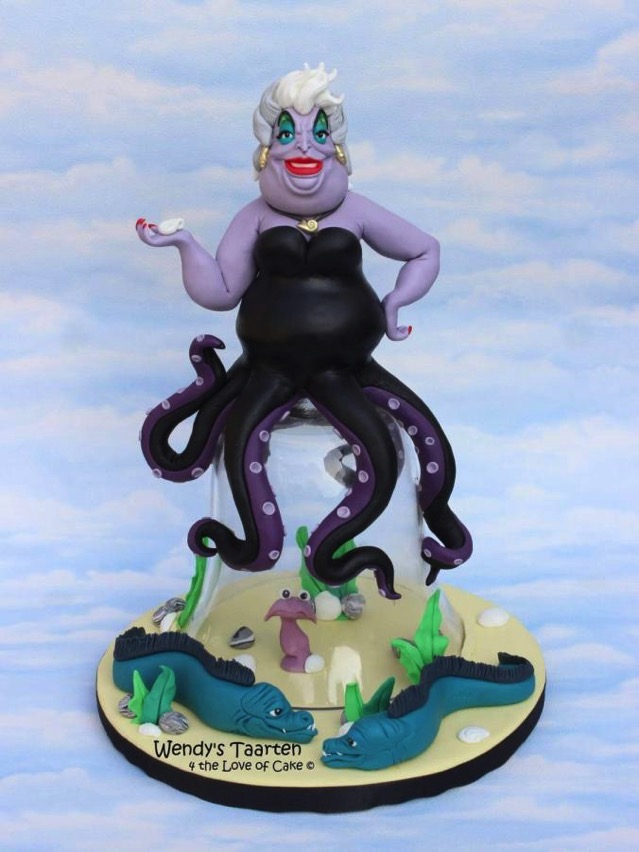 This Ursula Cake Topper was made by Wendy's Taarten 4 the Love of Cake. Wendy Schlagwein is an awesome Dutch cake decorator. It addition to decorating cakes, she teaches cake decorating class and has written several books about cake decorating.
This Disney villain cake topper was done on a glass bell so the inside of Ursula's tentacles could be viewed. It also gives a nice view of a poor unfortunate soul on the sea floor underneath Ursula.
This cake topper is approximately 10 inches high.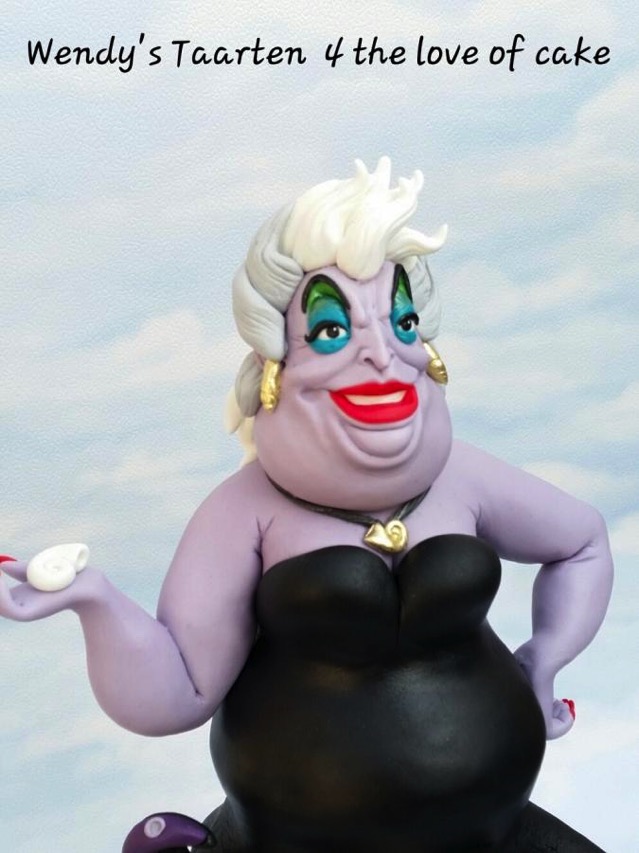 Ursula is holding a white sea shell in one hand and wearing the golden necklace that holds Ariel's voice. She is wearing gold sea shell earrings. She has blue and green makeup around her eyes. Her skin is light purple. Her outer body is black with black tentacles that are purple on the inside with light purple suckers.
Here's Flotsam and Jetsam, the two blue moray eels that work for Ursula. Behind them is the light purple poor unfortunate soul who made a deal with Ursula in the past and lost. There is a green seaweed plant behind the poor unfortunate soul. There a nice view of Ursula's tentacles at the top.
Also, check out these wonderful Disney Villains Cakes and Cookies.
Also, check out these wonderfulLittle Mermaid Cakes and Cookies.