Better than honor and glory, and History's iron pen,
Was the thought of duty done and the love of his fellow-men.
Richard Watson Gilder
Baked by Scrumptious Consumptions
But fame is theirs – and future days
On pillar'd brass shall tell their praise;
Shall tell – when cold neglect is dead –
"These for their country fought and bled."
Philip Freneau
This was baked by Artese.
"In valor there is hope."

Publius Cornelius Tacitus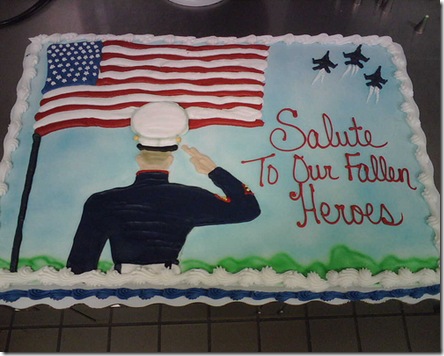 From Mincoopergirl06's photo stream
"The legacy of heroes is the memory of a great name and the inheritance of a great example."

Benjamin Disraeli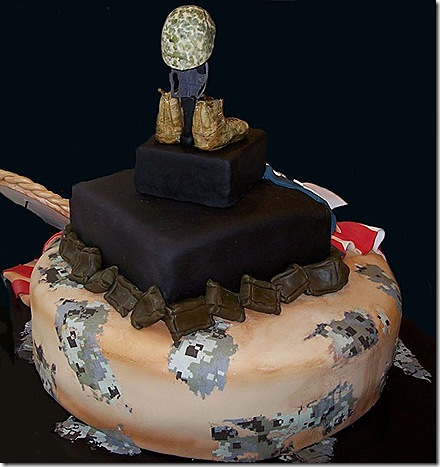 This was baked by mj26. The inscription on this cake reads:
"This nation will remain the land of the free only so long as it is the home of the brave."
Elmer Davis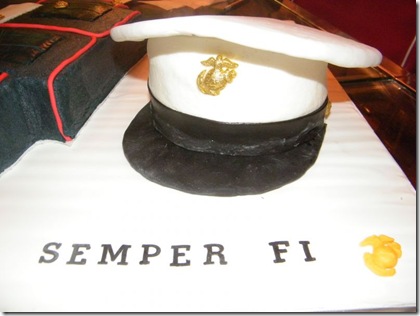 Lance Corporal Marcus Cherry was killed in Iraq. CatherineR baked this.
The truth is, we live in deeds, not days; in actions and thoughts and feelings, not heartbeats. If the untimely battlefield deaths of generations of American heroes have taught us nothing else, it should be this unalterable fact: what you do with your time here on earth is far more important than the time you had to do it. Those who live most are those who love most, who act the noblest and do their best.

Michael Mullen

Chairman of the U.S. Joint Chiefs of Staff

This is the third page of our Memorial Day Tribute. The other pages can be found here: Page One, Page Two, and Page Four.