This Superb Lupin The Third Cake was made by Silvia Mancini of Silvia Mancini Cake Art & Co.
This splendid cake was made for the Cake Con Collaboration. Cake Con is a collaboration featuring amazing artists who have created sugar art inspired by TV series, comics & video game characters.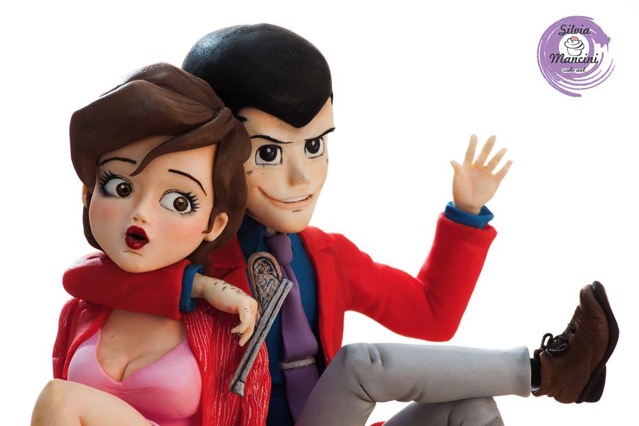 Here is Silvia's description of this Amazing cake:
He is the world's most wanted gentleman thief. He sometimes appears incompetent, but mostly as a charade to catch his opponents off guard. While he has been arrested and thrown in jail on a number of occasions, he has always managed to break out. His infatuation with women, and Fujiko Mine in particular, is perhaps his biggest weakness, as it often lands him in undesirable situations. He continues his grandfather's legacy of thievery.