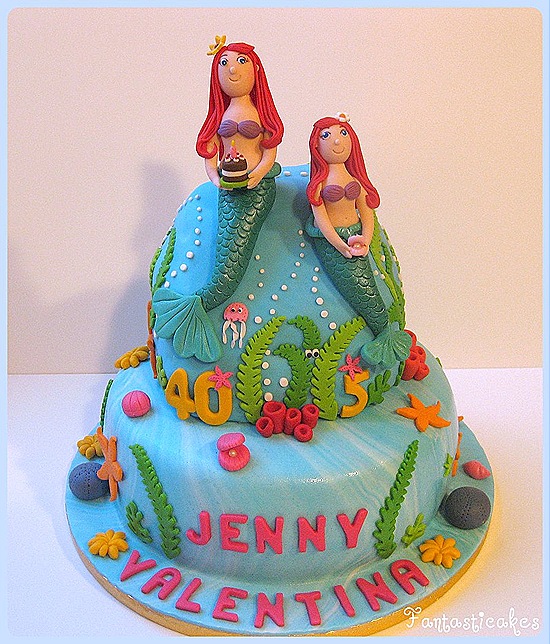 This is for OrlandoGuru whose favorite Disney character is Ariel, the Little Mermaid.
Cecile of Fantasticakes was making a birthday cake for a mother and daughter who share the same birthday. The daughter wanted a Little Mermaid cake. Cecile came up with a wonderful idea, why not do a cake of Ariel and her mother?
Here's a close-up of Ariel and her mother.
Also, check out these wonderfulLittle Mermaid Cakes and Cookies with Ariel and Flounder and others.