This amazing Charlie Brown Halloween Cake was made by Cakes Unleashed.
This 3 tier cake has the Peanuts gang dressed as ghosts going Trick-or-Treating on Halloween night. They are approaching a house.
Charlie Brown is wearing his ghost costume that is filled with holes.
Standing on the top of this tier is Lucy and Charlie Brown.
Snoopy and his doghouse are on the middle tier.
Linus and the pumpkin patch are on the top tier of the cake.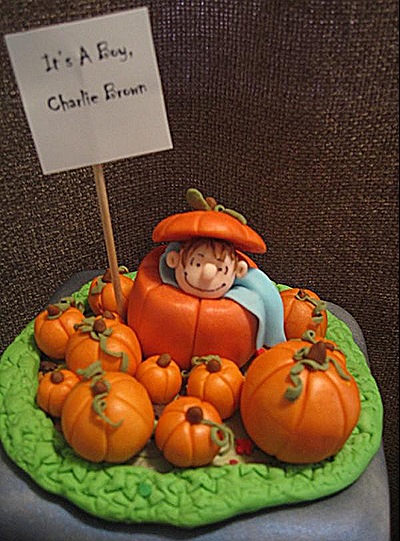 For more terrific treats, check out Charlie Brown Halloween Cakes & Cookies.
To see Charlie Brown treats for every season, check out Snoopy and Charlie Brown.