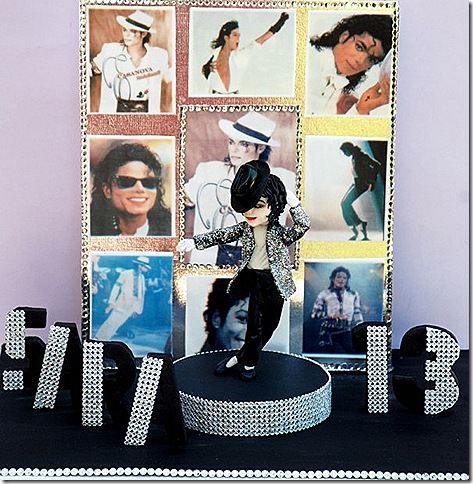 This amazing Michael Jackson Cake was made by Alessandra, Cakes Designer.  If you live near Porto San Giorgio, you can order this awesome cake from her.
One interesting note: The picture in the center and in the upper left hand corner aren't Michael Jackson.  They're a Michael Jackson impersonator named E'Casanova.
This Michael Jackson figure is amazing.  As great as the face and jacket are, the thing which blows me away is his stance and arm positions; those are extremely difficult.