Eva Maria Benavente Bartolome made this wonderful Aladdin and Jasmine Cake. Eva Maria's figures are amazing. I'm going to run out of adjectives describing her wonderful creations.
Here's a close-up of the Aladdin and Jasmine on the magic carpet.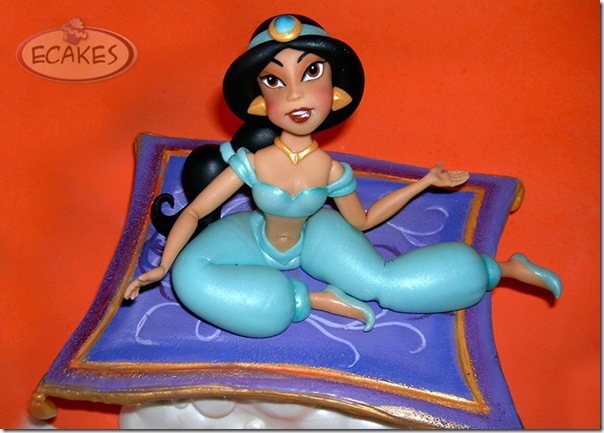 Here is a close-up of Jasmine. This is one of the best Jasmine figures I've seen.
Here's Aladdin dressed as Prince Ali. I really like how Eva Maria made the Magic Carpet's base look like clouds.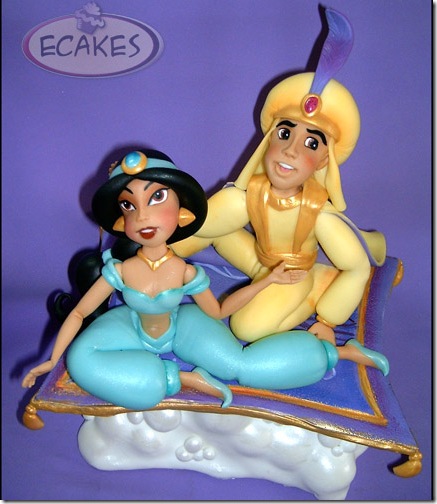 Lastly, here's Aladdin and Jasmine together. The scale of both figures and the magic carpet all match perfectly and fit together like a hand in a glove.
Take a look at these Aladdin Cakes,Cookies, & Cupcakes
Take a look at these Jasmine Cakes,Cookies, & Cupcakes