Courtney & Alaina from Cake Nouveau made this wonderful Alice in Circusland cake for TLC's 2010 National Capital Area Cake Show Challenge. In this amazing cake, the White Rabbit has become a circus performer and the Mad Hatter is a clown/ring master. Alice as always is watching all of this in wonder.
A few of these pictures came from Honeybee Bakeshop's wonderful blog.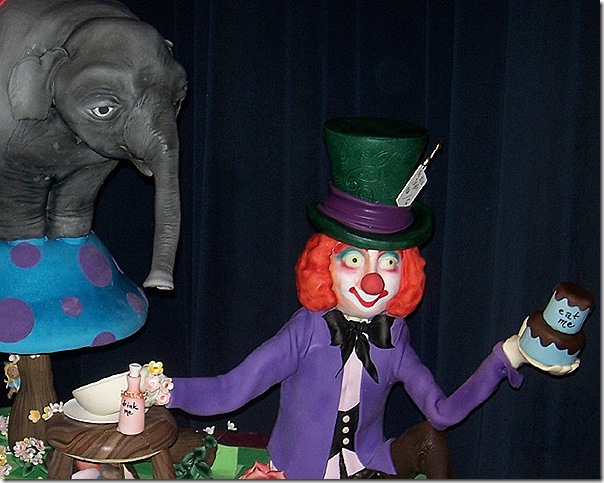 I can't tell if the Mad Hatter is a clown, the ring master, or both.
The White Rabbit is juggling while balancing on the back of a elephant who is balancing on a mushroom.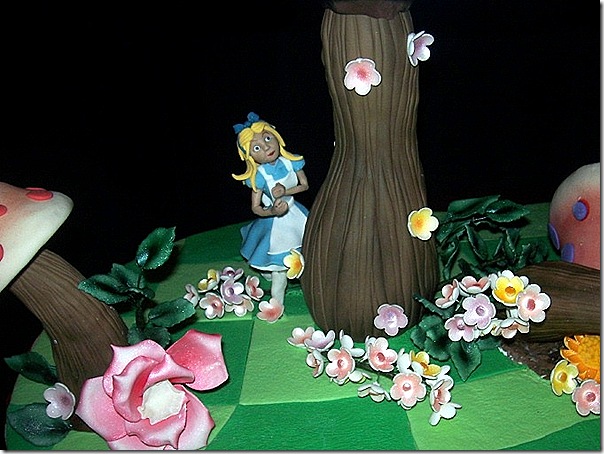 Alice is watching all this in awe and wonder.
Here are Courtney & Alaina with their wonderful creation.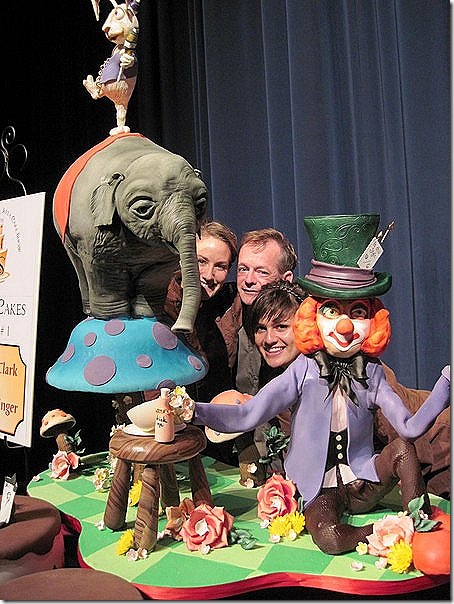 To see more, check out these amazing Alice In Wonderland Cakes and Cookies.