If you've ever held a child's birthday party, you know that one of the hardest things to decide on is what to give as goody bags. Eva Maria Benavente Bartolome has the coolest solution. For a Little Mermaid birthday party, she made individual Little Mermaid cakes for each child. The workmanship on these Ariel figures is amazing.
Here's the cake Eva Mariamade to go with these amazing "goody bags":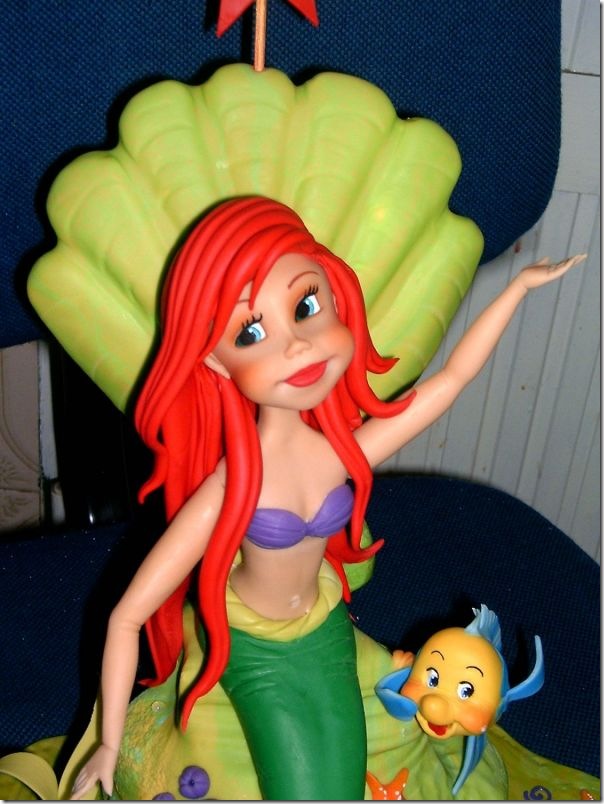 Also, check out these wonderfulLittle Mermaid Cakes and Cookies with Ariel and Flounder and others.