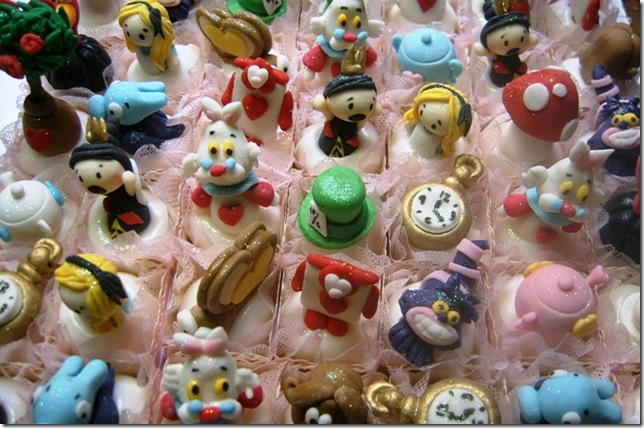 This is an amazing set of Alice in Wonderland truffles. Because my daughter has always liked poetry and riddles, she quickly fell in love with Lewis Carroll's Alice's Adventures in Wonderland. Wonderland was always a place of magic where fantasy and riddles came alive. These truffles look like something from Wonderland. They have amazing detail and a nice variety of characters from Alice in Wonderland. These great truffles were made by Ana Fuji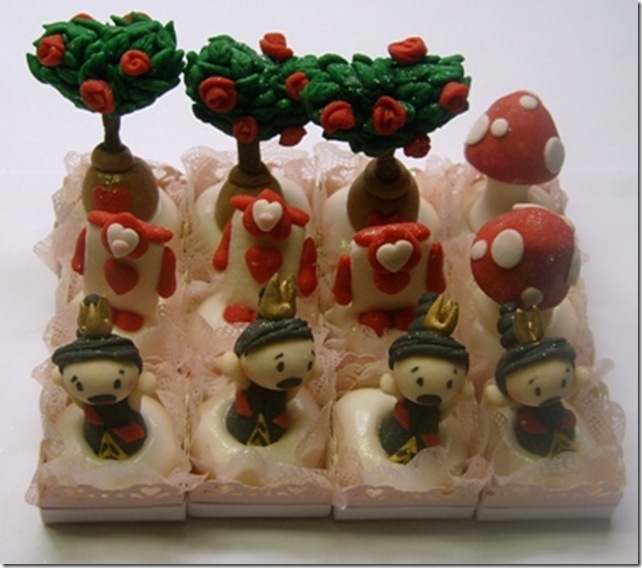 Here's a close-up of the cards, rose bushes, mushrooms, and Queen of Hearts.
These are The White Rabbit and his watch. The detail on the rabbit is great.
Here's a picture of items from the Tea Party. The stacked tea cups are cute.