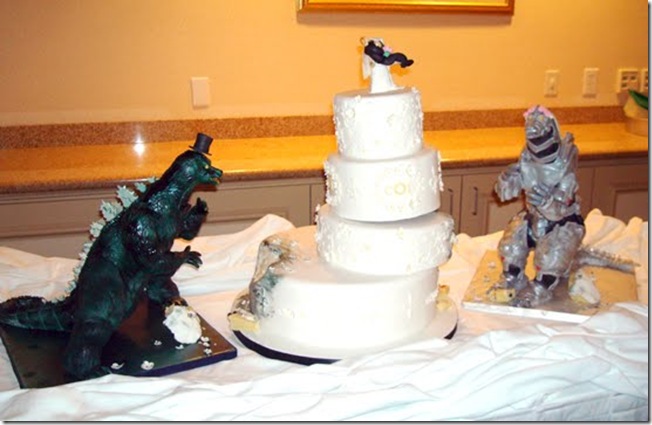 This awesome wedding cake features a normal wedding cake being attacked by Godzilla and Mechagodzilla. There are so many little touches that make this cake amazing. Godzilla is wearing a groom's hat, Mechagodzilla is wearing a bride's veil, the cake layers are askew because of the damage from the two monsters and the groom has panicked and jumped into the bride's arms. This great cake was made by Coco Paloma Desserts which is located in Austin, TX.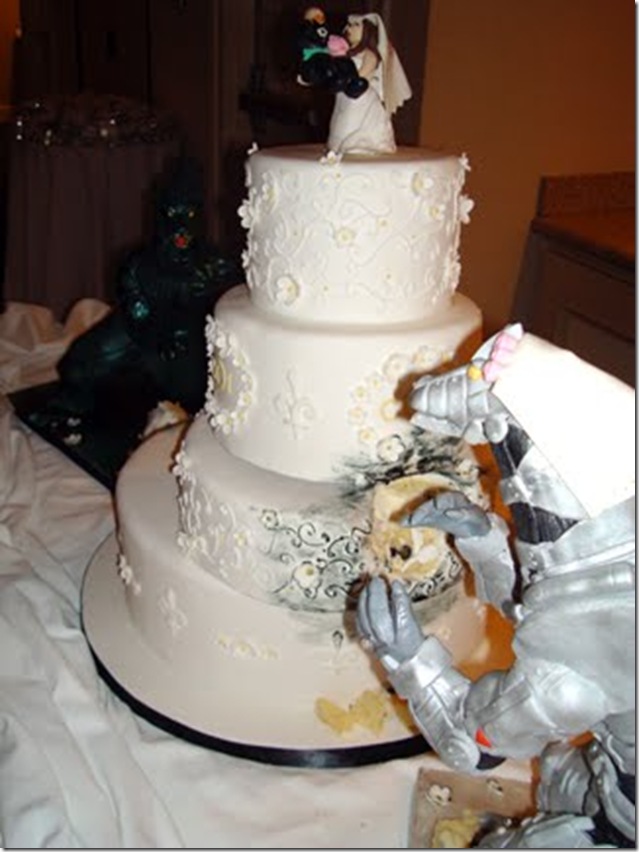 Here's a close up of Mechagodzilla and the dent she has made in the wedding cake. My favorite part of the wedding cake would have to be the all the little details on the two Godzillas.
These pictures shows how Godzilla and Mechagodzilla were created. Coco Paloma Desserts began with a PVC pipe frame. Rice Krispies Treats were added to the frame. The skin and details were created with modeling chocolate and fondant.
In addition, check out these Pop Culture Wedding Cakes.