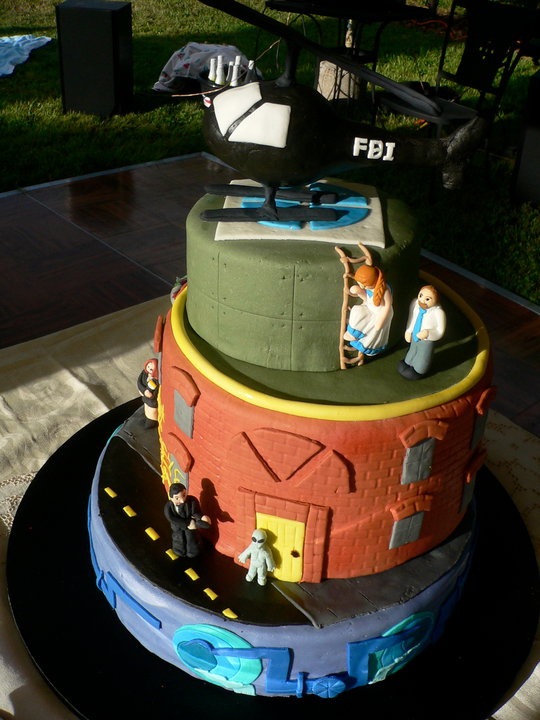 This awesome X-Files Wedding Cake was made by Mindy Huggins from Decadent Creations. It features Mulder and Scully fighting off aliens while the bride and groom are whisked away to safety by the FBI in a helicopter.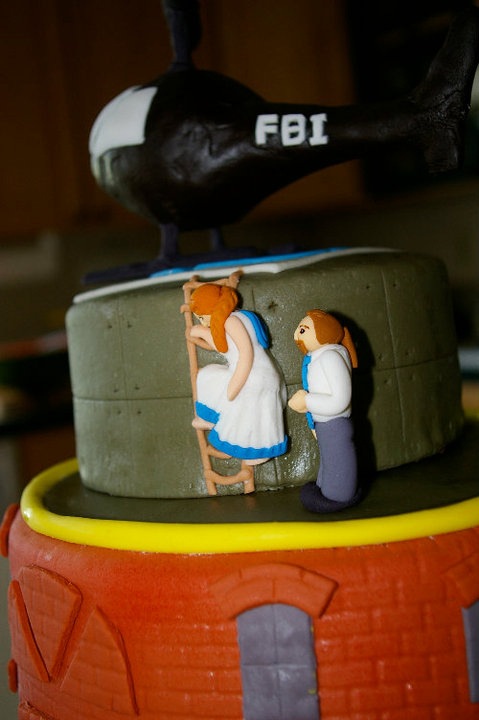 Here's a close-up of the bride and groom getting ready to board the helicopter.
In addition, check out these Pop Culture Wedding Cakes.