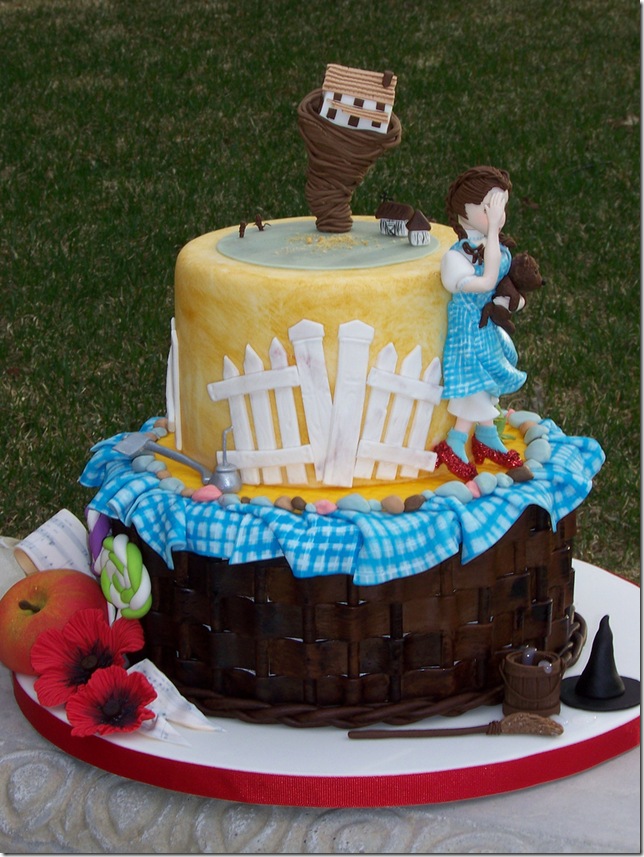 Erin Salerno created this magical Wizard of Oz Cake. This cake is a like a I Spy Book, because every time I look at it, I find something new.
Here are some of the things I've found and I have no doubt I've missed a few.
Dorothy

Toto

Dorothy's basket that she uses to carry Toto,

The Witch's hat, broom, and bucket of water

The tornado and Dorothy's house

The picket fence

The Lollipop Kids' lollipops

The sheet music to "Over The Rainbow"

The Tin Woodman's ax and oil can

The Yellow Brick Road

An Apple from the Apple Trees

Poppies from the deadly Poppy field.
Erin's figure of Dorothy is stunning.