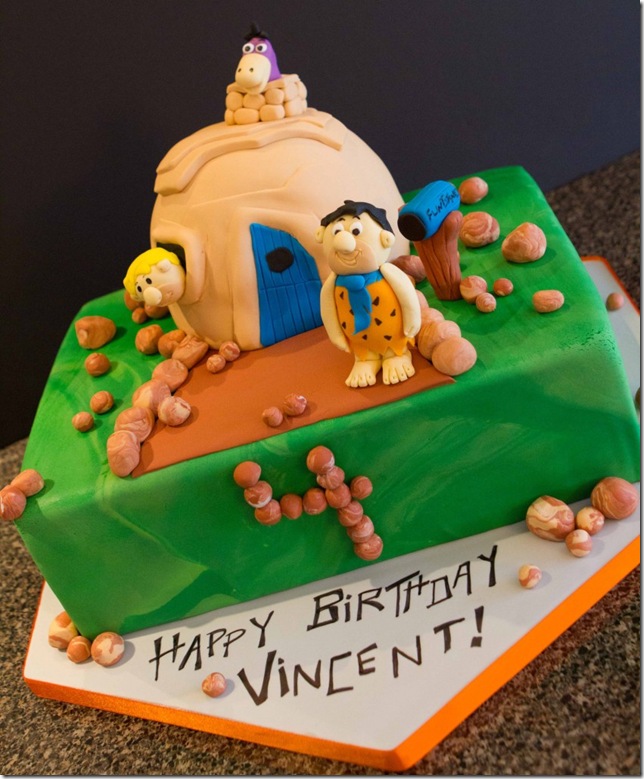 Fred Flintstone and Barney Rubble are my favorite cartoon fathers, so I thought they would be the perfect characters to feature on Father's Day.
Josie from Juicy Deserts made this wonderful Flintstones Birthday Cake for her nephew. The cake features the Flintstone home, complete with mailbox and stone driveway. Dino the dinosaur is popping his head out of the chimney, Barney is looking out of the window, and Fred is in front of the door. I would have loved getting a cake like this when I was a kid.
Happy Father's Day!!!