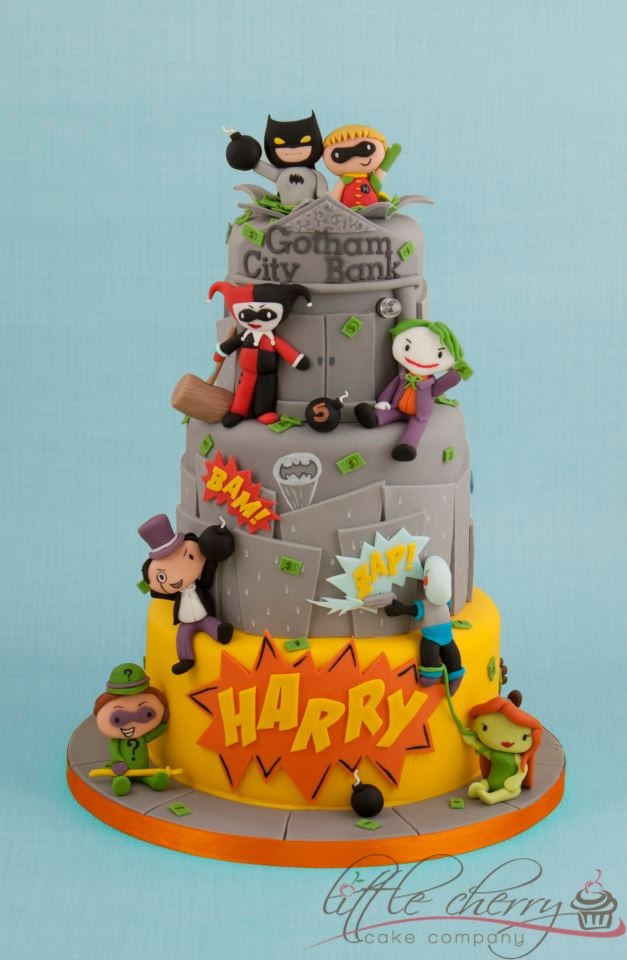 This adorable Batman Cake was made by Tracey from The Little Cherry Cake Company. This is one of the cutest Batman Cakes I've seen. As always, Tracey's figures are out of this world. I love how the villains are robbing The Gotham City Bank and there is money flying everywhere.
Two things you can't see in the pictures. The alarm light for The Gotham City Bank (above The Joker's head) flashes. Two-Face is on the back of the cake.
Why does Robin have yellow hair? Because that's Batman and Harry (the birthday boy)!
Harley Quinn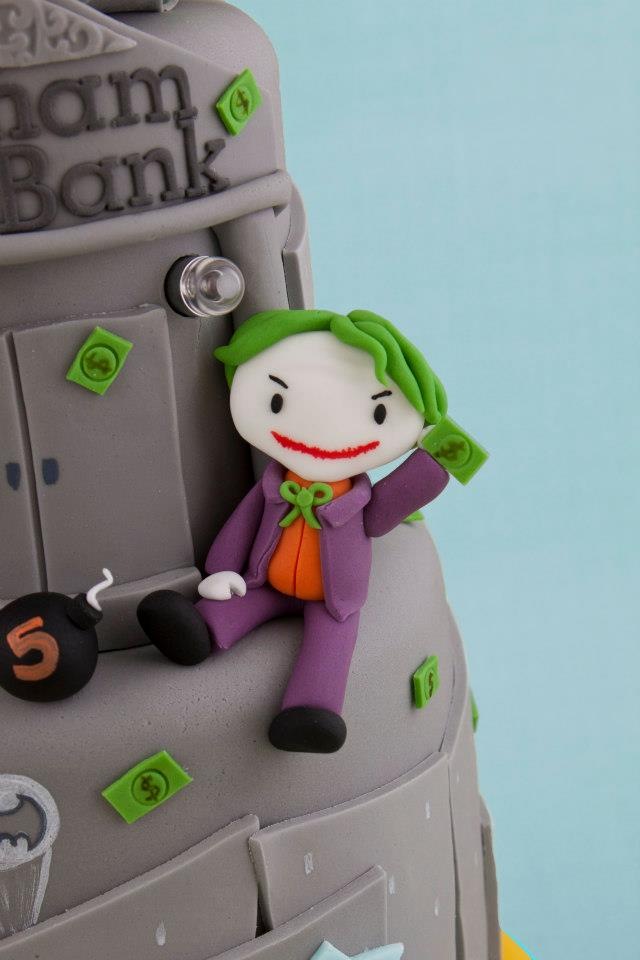 The Joker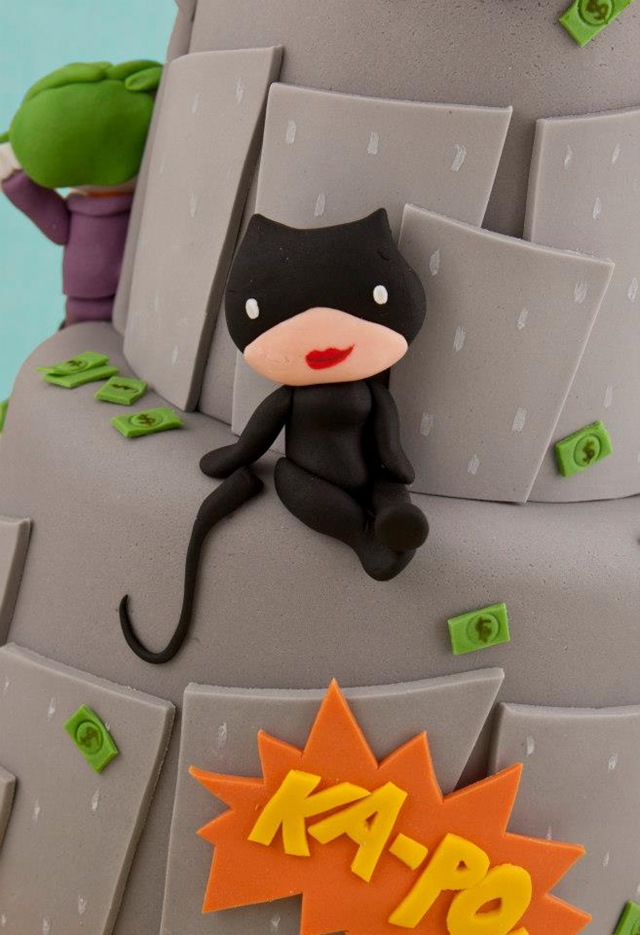 Catwoman
The Penguin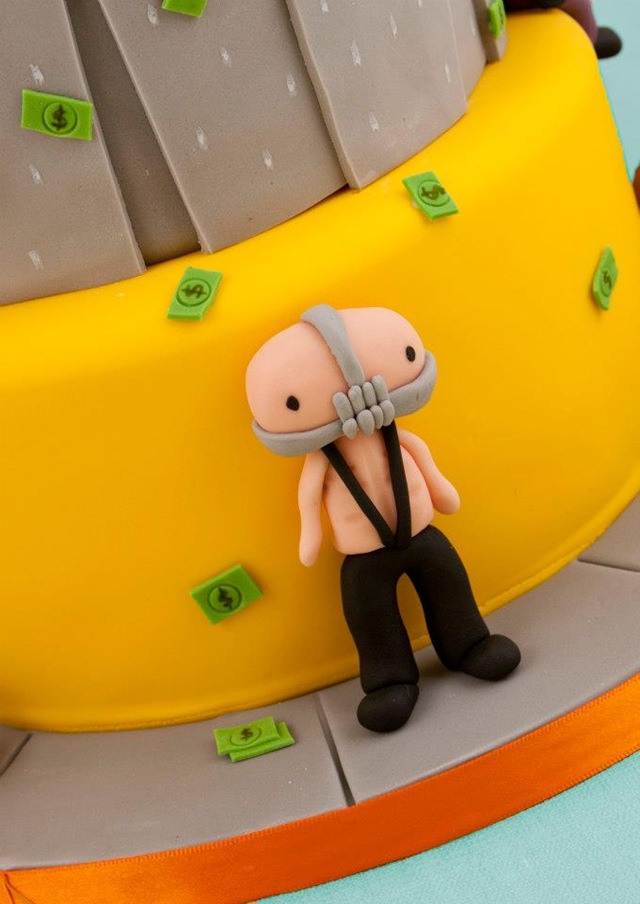 Bane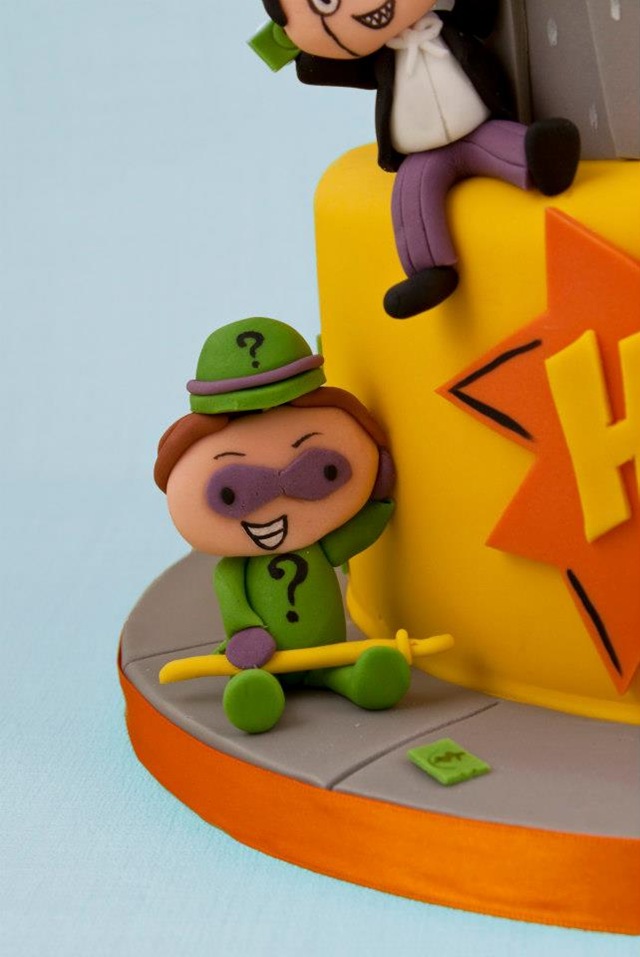 The Riddler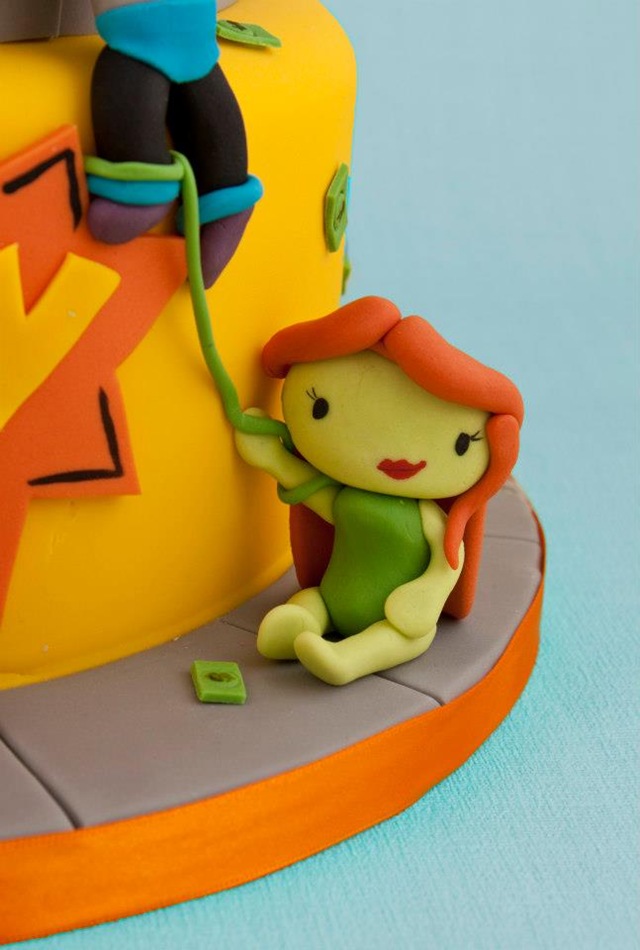 Poison Ivy
Check out more Batman Cakes