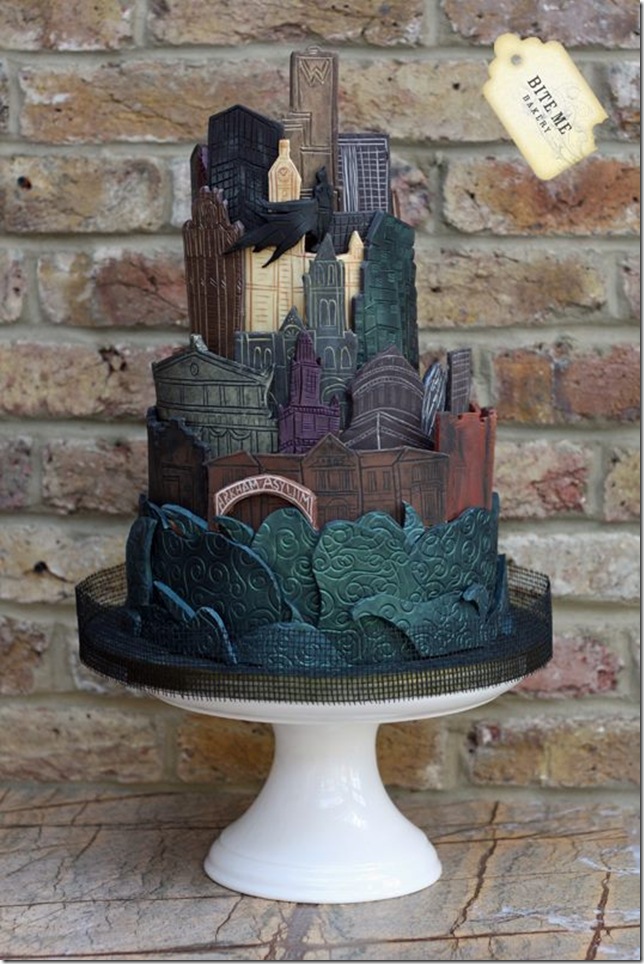 This amazing Batman Cake was made by Bite Me Bakery. It features Batman looking down upon Gotham City. I've seen hundreds of Batman Cakes and this one is my favorite.
Believe it or not, the Gotham City skyline is made out of modeling chocolate. If that's not enough chocolate, the cake was milk chocolate cake layered with Belgian milk chocolate ganache. I'm drooling just thinking about that much chocolate.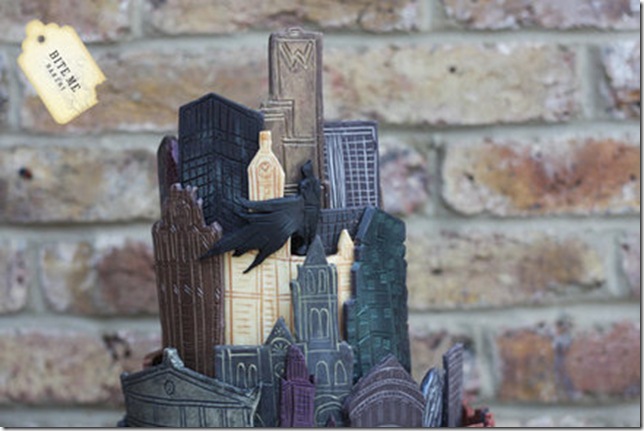 The tallest building is Wayne Tower. Batman is in the middle with his cape blowing in the wind.
Notice Arkham Asylum.
Unfortunately, Samantha didn't get a photograph of the cakes coolest feature. The cake featured a working Bat-Signal that projected onto a darkened wall behind the cake.
More Batman Cakes