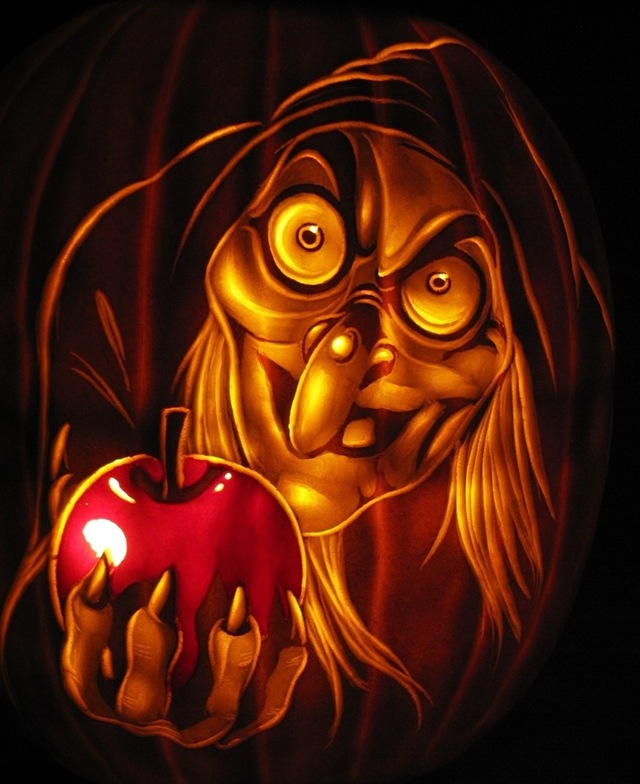 The amazing Dan Szczepanski makes the coolest pumpkin carvings featuring the Disney Villains. Here are some of his pumpkin carvings features The Snow Queen / Snow Witch and Maleficent.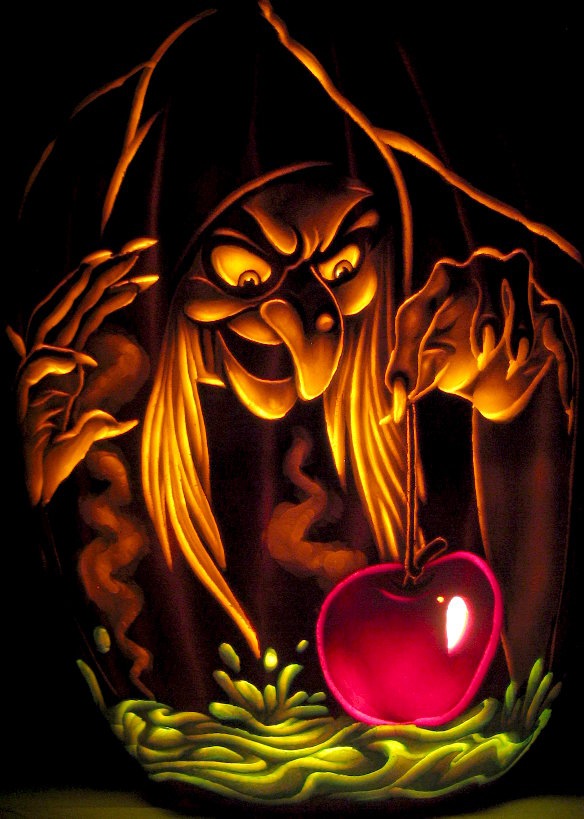 Snow Witch Pumpkin Carving
Maleficent Pumpkin Carving
As much as I love his carvings, my favorite thing about Dan's pumpkins are their shadows. When you light-up some of Dan's pumpkins, not only do the pumpkins glow, but they also cast a "shadow" on the wall behind them. For this Maleficent pumpkin, the shadow is Maleficent as a dragon.
Here is Dan's amazing pumpkin carving featuring both the Snow Queen and Snow Witch. I love the poisoned apple carved like a skull. Having both sit on a Black Magic book is a great touch.
This carving is absolutely gorgeous when lit.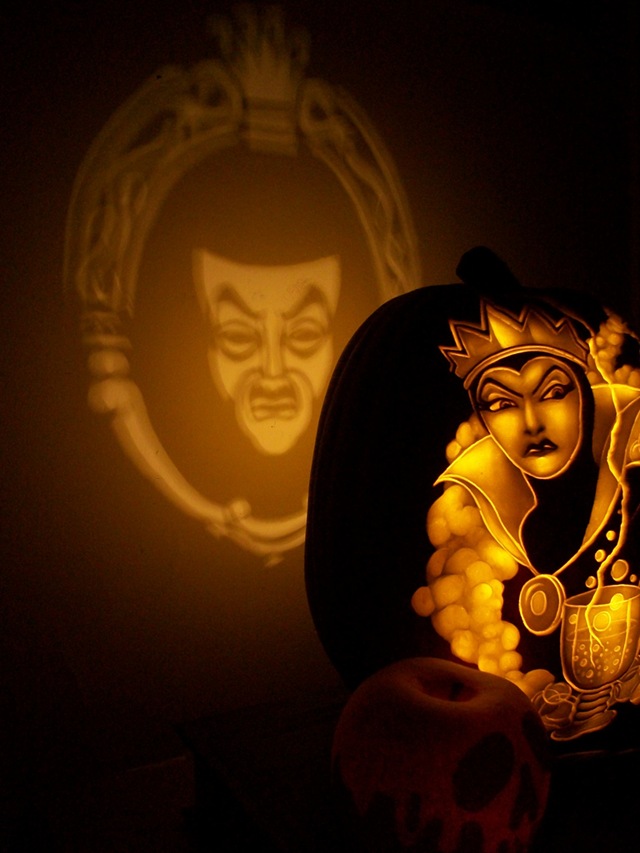 The shadow it casts is the Magic Mirror. How cool is that?