This terrific Disney Frozen Cake was made by Laura Miller from Sweet As Sugar Cakes. Laura's figures of Olaf and Sven are stunning. It is hard to believe that they are edible.
This cake was created for Bake a Christmas Wish, a group of bakers who are raising money for Make-A-Wish UK that helps terminally ill children realize their dreams. In addition to these amazing Christmas creations, each baker also created a tutorial or recipe which is for sale on Bake a Christmas Wish Facebook page. If you live in the UK, Bake a Christmas Wish is hosting an terrific raffle with 45 different prizes.
Sven has his front paws laying down and his head is laying down on the snowy ground.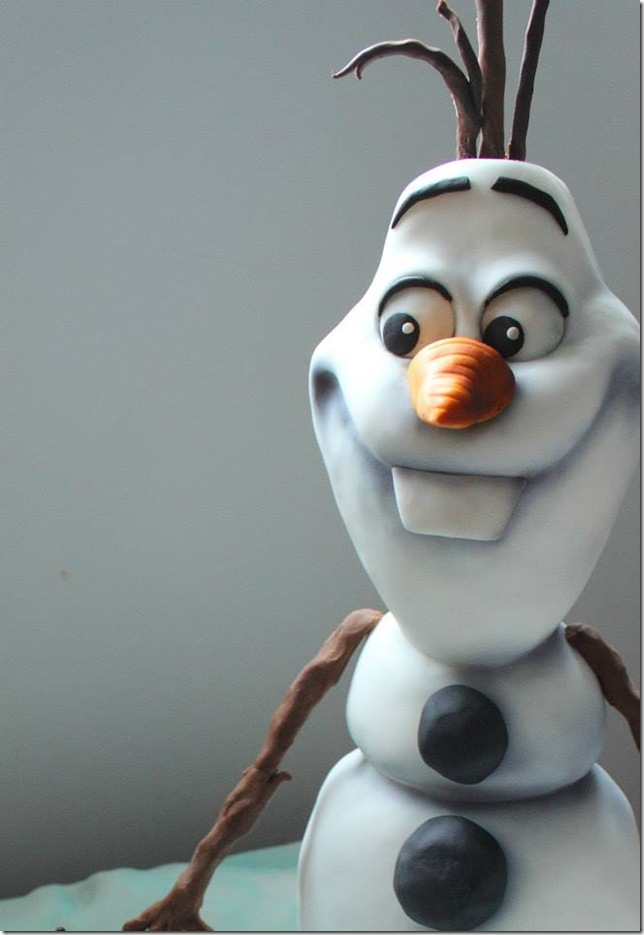 Olaf has a grin on his face while looking over at Sven.
In addition check out these amazing Frozen cakes and cookies.