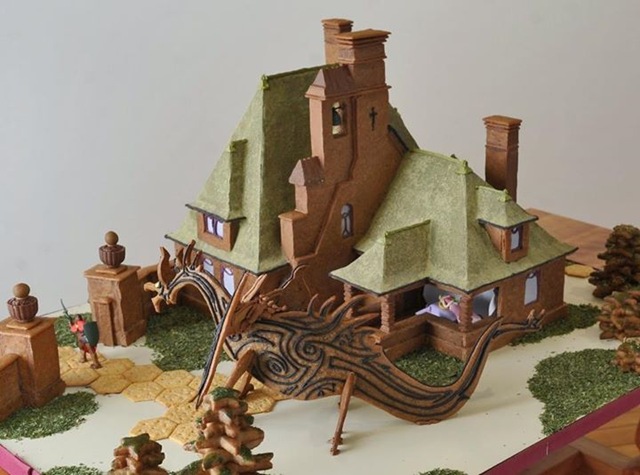 WOW!!! Believe it or not, that is a gingerbread house! This mind boggling masterpiece was created by The Cookie Architect. It features Sleeping Beauty's Castle, Princess Aurora, Prince Phillip, and Maleficent in her dragon form. Sleeping Beauty's Castle is based on the gate house at Bayside Cemetery. This masterpiece won First Place in King Arthur Flour's Gingerbread House Contest.
Rebecca used ground bay leaves to color the roof green. She used an egg wash that she had died green to stick the ground bay leaves to the roof and then cleaned off the excess.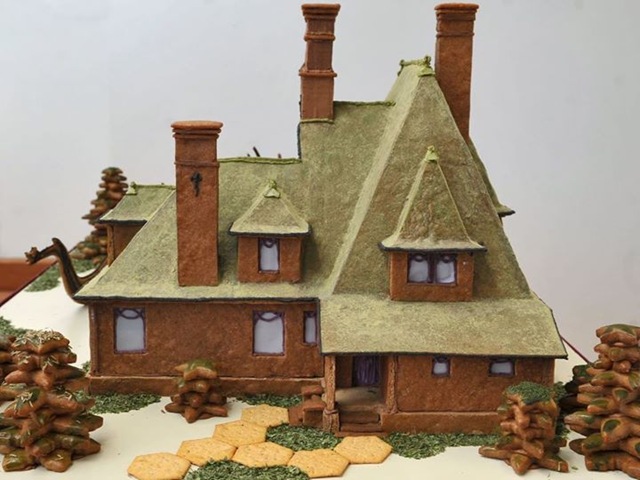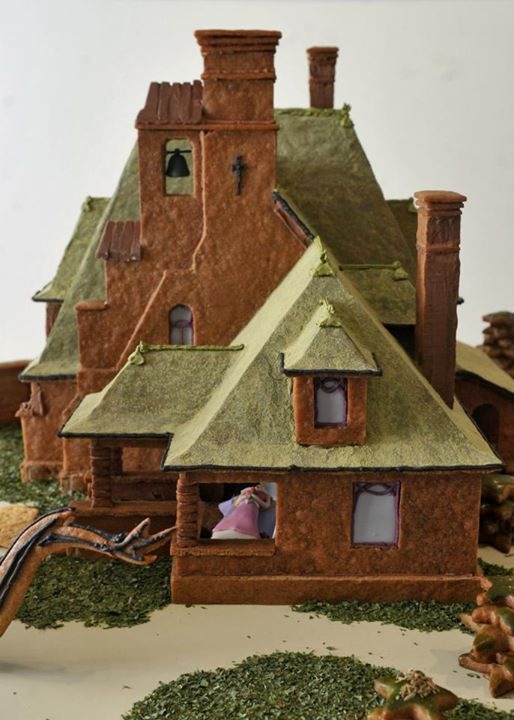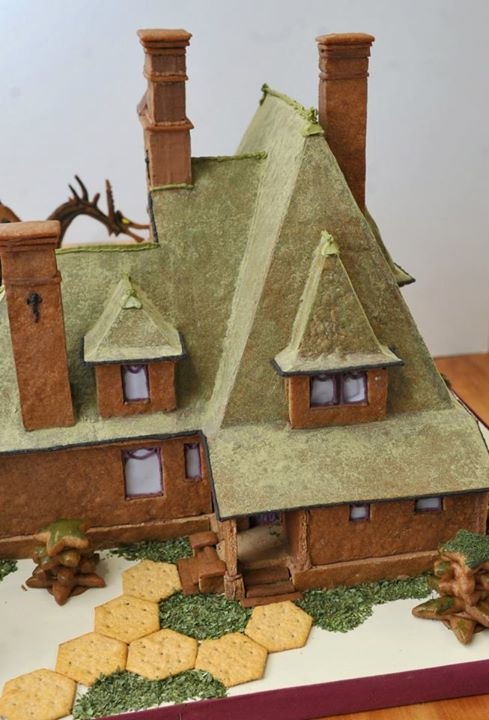 The detail is amazing!
Princess Aurora
Maleficent
Prince Phillip facing Maleficent.
I love how you can see Sleeping Beauty in the background.
In addition, check out this splendid Pop Culture Gingerbread.
Also, check out these wonderful Sleeping Beauty Cakes and Cookies.