This terrific Hobbit Birthday Cake was made by Ciccio Cakes. There is a brown fence and gate at the bottom of the hill. From the brown gate are gray stone steps that lead to the round green door. The banner in front of the cake creatively says Happy Birthday by the words Mike's Unexpected Adventure Into 30. They did an amazing job recreating the most famous Hobbit home.
Here are additional photos of the gorgeous cake: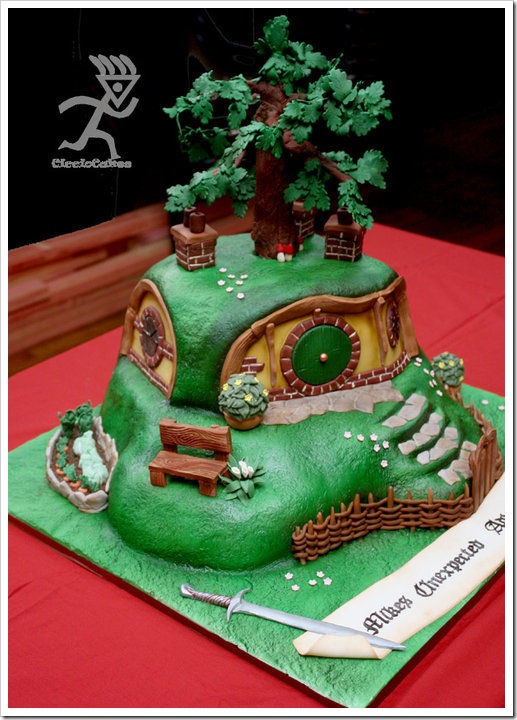 There is a large tree at the top of the Hobbit hole.
Here's some of the chimneys and windows on the Hobbit Hole.
Here's one of the windows on Biblo's Hobbit hole, Bag End. There are cabbage, carrots, and others vegetable growing outside. There is a brown wooden bench near the vegetables. There a pot of yellow flowers with green leaves beside the door.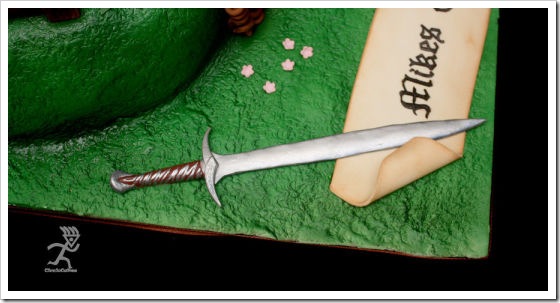 Here's a close-up of Bilbo's sword Sting.