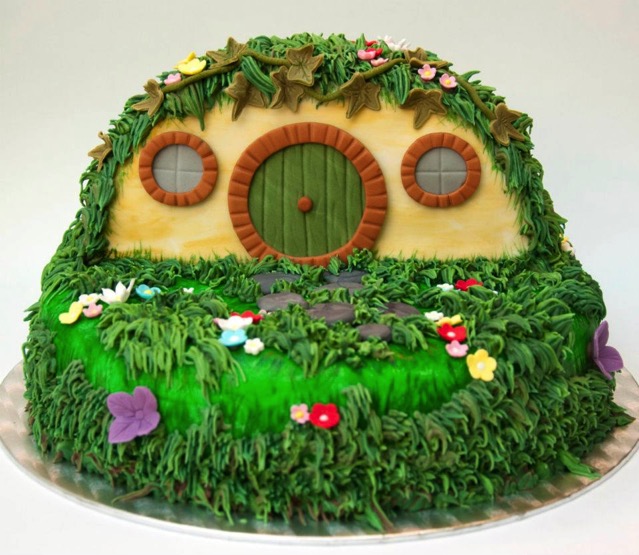 This Superb Bag End Hobbit-hole cake was made by Catcakes. This Toilken cake represents Bilbo Baggins Hobbit Hole named Bag End. It is located in The Shire.
The bottom cake layer is covered in green grass and flowers and has a stone pathway to the door of the house.
The Hobbit Cake has leaves and grass on top and a round green door and a round windows on each side of the door.
For more Hobbit Party Ideas:
Another terrific Bag End house
Roumd Hobbit House