Welcome to this Hobbit House in a winter wonderland setting at the Shire. This house is covered in snow. In J.R. Tolkien's world of Middle Earth, imagine if the Hobbit Shire were covered in snow.
My daughter suggested making a Gingerbread Hobbit house for the holiday season, so hear's a simple version that we came up with. We made both flat cookies and a three dimensional Gingerbread Hobbit house based on the flat cookies.
To make this standup winter gingerbread Hobbit house, I put together a front and back of a two dimensional hobbit house and added another cookie middle. I covered the structure with a shingle roof and covered the roof and house with royal icing snow. The shingles were small round cookies cut out using the large end of a cake decorating tip.
Why not make your own Hobbit Shire filled with many Hobbit houses in cookie form?
Here's my single gingerbread or spice cookie version of a Hobbit house in winter covered in snow.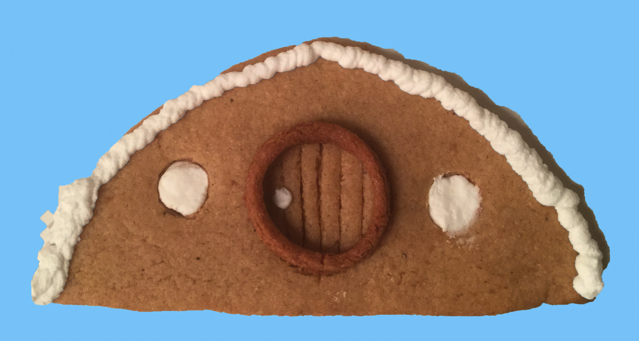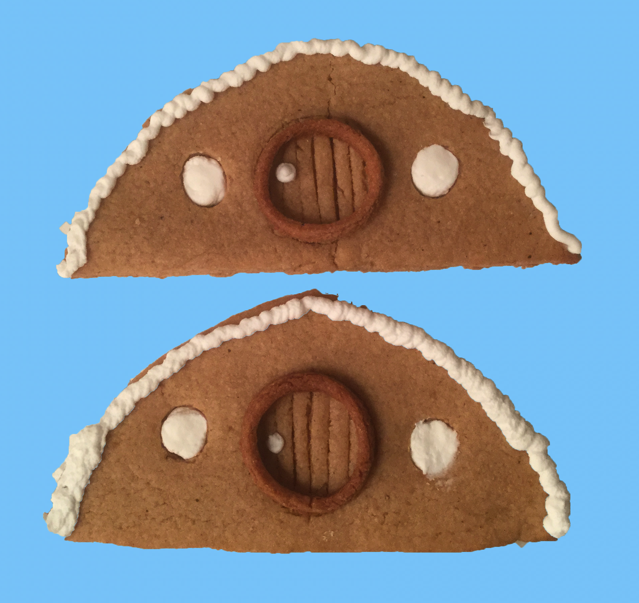 Here's are two 2 dimensional Hobbit House cookies that I cut out, baked, and decorated with white royal icing.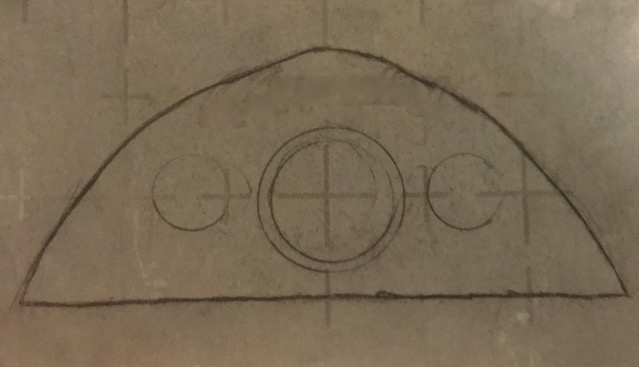 This is the template that I drew to cut out the hobbit house cookies. I made a straight line with a ruler, then made an arc from one end of the line to another to make the shape that I wanted. I drew approximate locations for a door and windows using circle cutters and wilton decorations tips.
Also, check out this splendid Pop Culture Gingerbread.