This gorgeous Archie Comics Cake was made by Danny's Cake Factory.
This cake was made for Comicake 2015, a collaboration of bakers from Spain, Mexico and Argentina. They got together to do something that they love. In addition to reading comics, now they can eat them too!
This wonderful cake has two layers. The first layer features panels from Archie comics. The panels we can see include Archie and Jughead together, Archie and Betty kissing, Archie and Veronica together, and Reggie looking mischievous. On top of this layer is an amazing topper of Archie Andrews with Veronica Lodge on one side and Betty Cooper on the other. They're at the Chok'lit Shoppe.
Archie is wearing his traditional sweater vest with the letter R on it for Riverdale. Veronica is wearing a crimson dress with matching boots and lips stick. Betty is wearing blue jeans, a pink tube top, and a blue and pink sweater. There are two chairs at the counter and various ice cream treats on the counter.
The 2nd layer is red with a Riverdale pennant. Jughead Jones and his dog – Hot Dog are sitting on the layer. Jughead is actually dangling his feet off the edge of the cake. Behind Jughead and Hot Dog is an Archie Comics Logo. It features Archie, Betty, and Veronica. Below them are the words Archie Comics.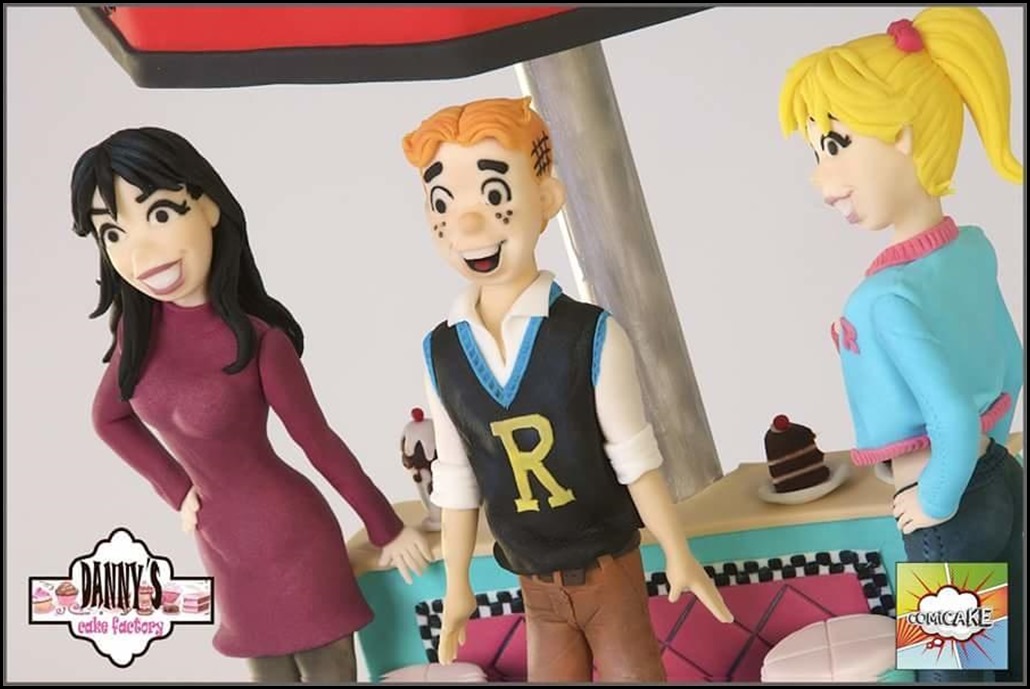 Here is a close-up of Veronica, Archie, and Betty. The detail on these figures is simply stunning.
Veronica is definitely ready for her close-up.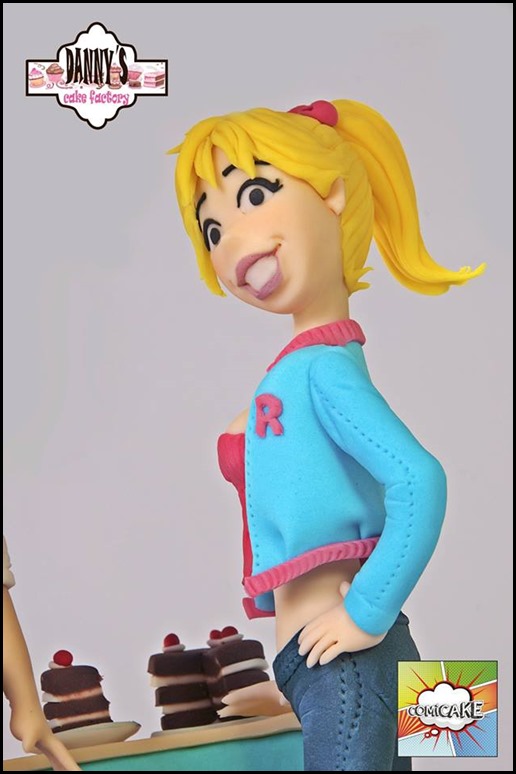 Close-up of Betty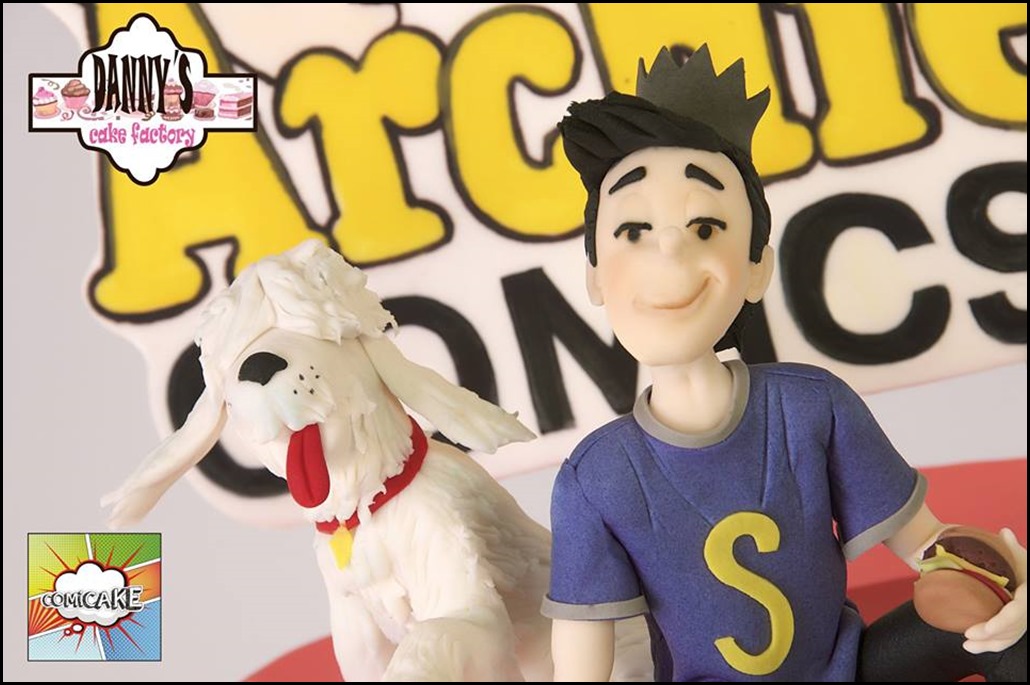 Jughead and Hot Dog sitting on the top layer of the cake.
Here is a close-up of Jughead with Betty in the background.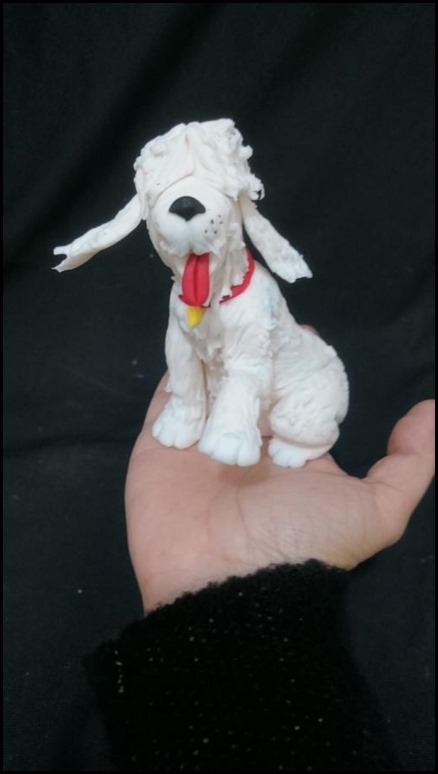 Here's Hot Dog.