I love the soundtrack to Tangled. My favorite song is probably "I See the Light". The song is beautiful and the scene in the movie with all the floating lanterns is gorgeous. Daniela did a wonderful job recreating this in cake. Her figures of Rapunzel, Flynn Rider, Maximus, and Pascal are terrific.
The cake is blue to represent the water. The reflections of the lanterns are in the water near the boat. There are lanterns floating in the sky near the boat.
FlynnRider is wearng a white shirt with a green vest. Maximus is standing on the shore behind them. Pascal is sitting on Maximus' head.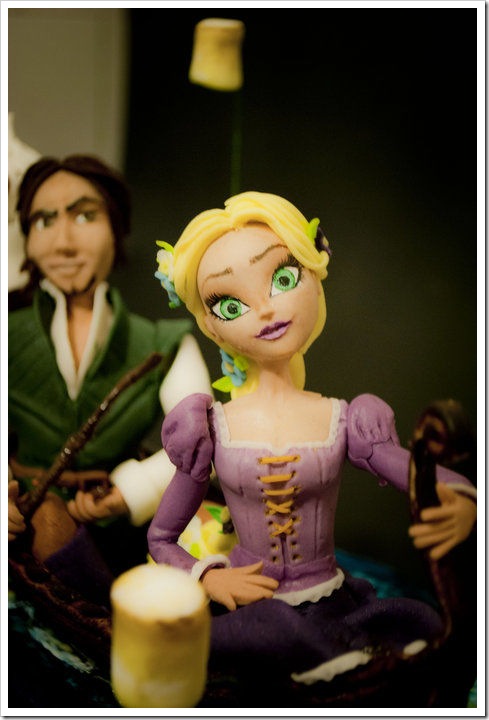 Rapunzel is wearing a long sleeve pink blouse with yellow laces in the middle. It has a square neck with white edging.
Planning a Tangled Birthday Party? Check out these Rapunzel party ideas:
Tangled Birthday Party with Rapunzel Tower Cake
Marvelous Rapunzel, Flynn Rider, Maximus, and Pascal cookies