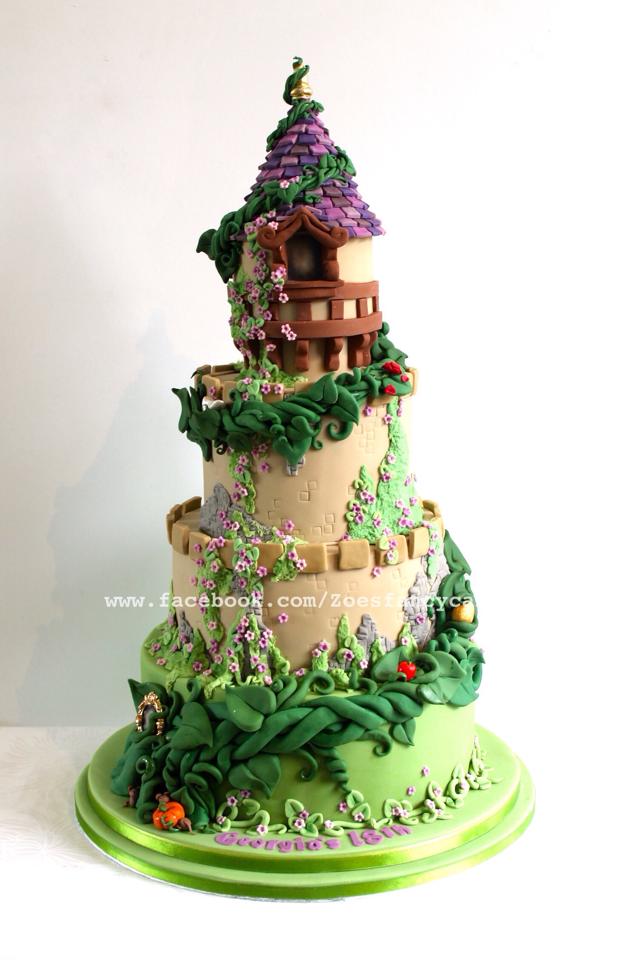 This Fabulous Tangled 18th Birthday Cake was made by Zoe's Fancy Cakes. The top of this four tiered Disney cake has a small gold ornament and purple and pink shingles for the top of the tower. A large dark green vine winds from the bottom of the tower up to the very top of the gold ornament at the very top of the tower.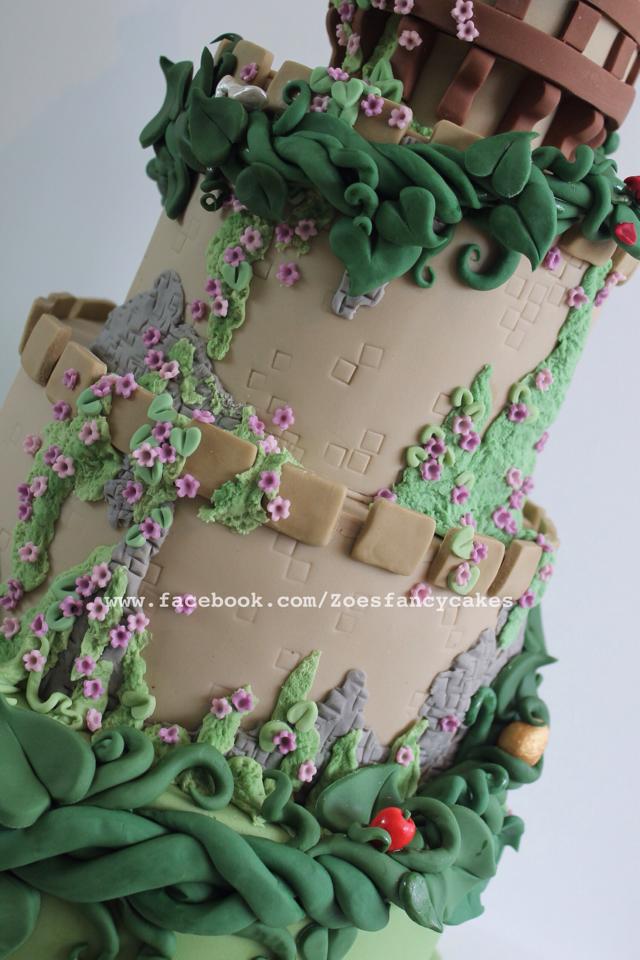 There is a white slipper on top of the large darker green vine. There is a red apple on the vine farther down on the tower. The individual bricks, the small pink flowers and vines, and the gray moss make this tower look wonderful. I can just picture this tower in a lush forest setting.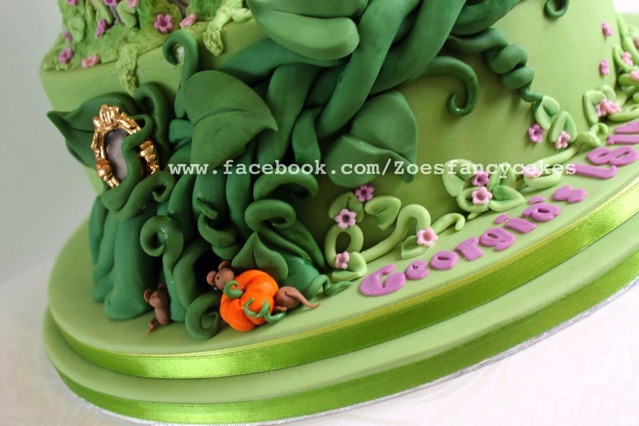 There is a golden hand held mirror hidden in the green vine. An orange pumpkin with a green stem is siting beside the vine. There are three small mice beside the pumpkin. The slipper, mice, and pumpkin remind me of Cinderella. The red apple reminds me of Snow White.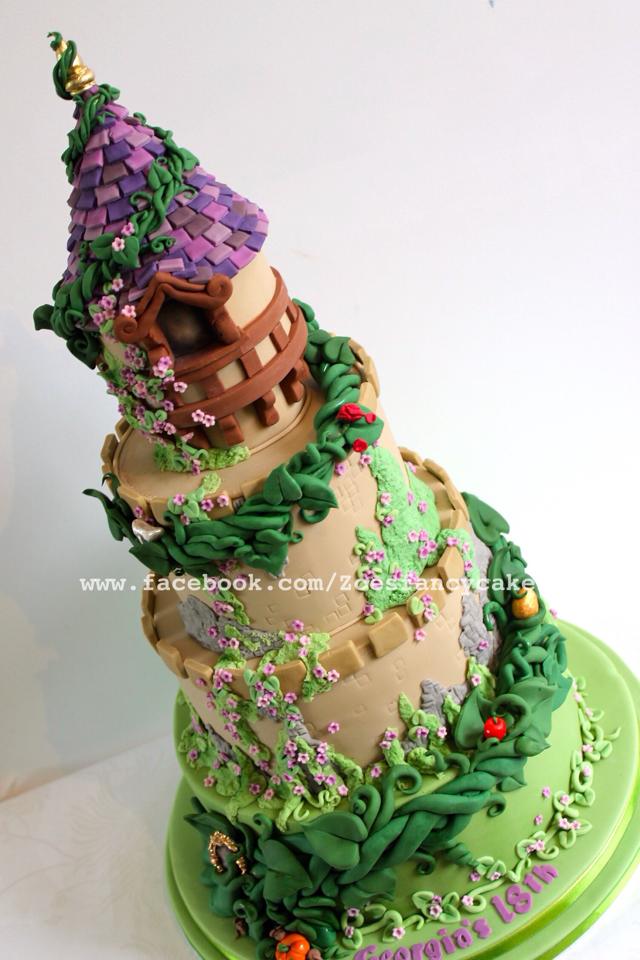 This Tangled tower is composed of four cake tiers.
Here's the brown window that Rapunzel would look out on the world around her just below the tower.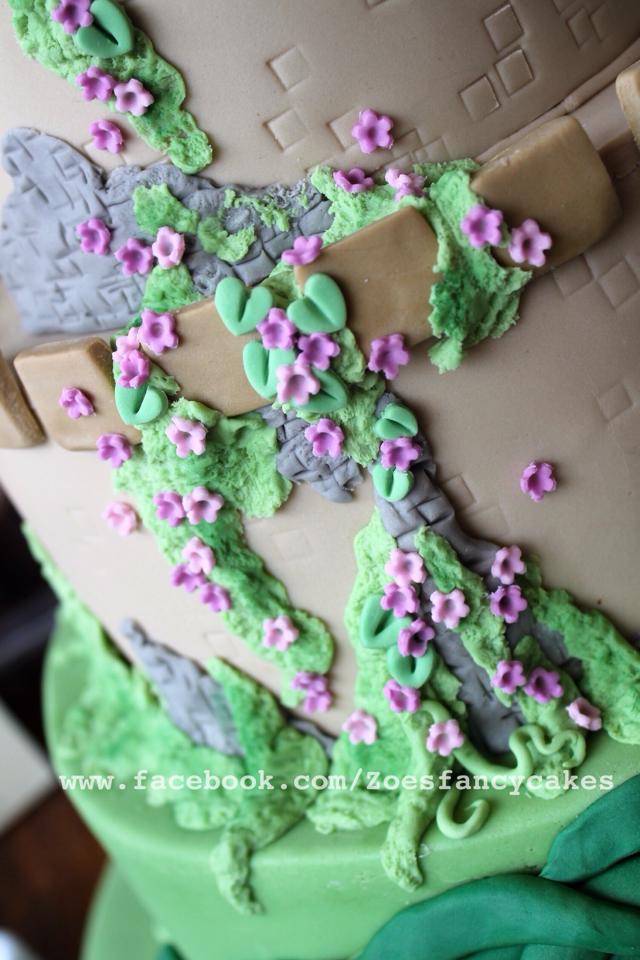 Here's a close-up of tiny pink flowers that adorn the side of the Rapunzel's tower.
Here's a picture of the cake in progress.
Planning a Tangled Birthday Party? Check out these Rapunzel party ideas:
Tangled Birthday Party with Rapunzel Tower Cake
Marvelous Rapunzel, Flynn Rider, Maximus, and Pascal cookies