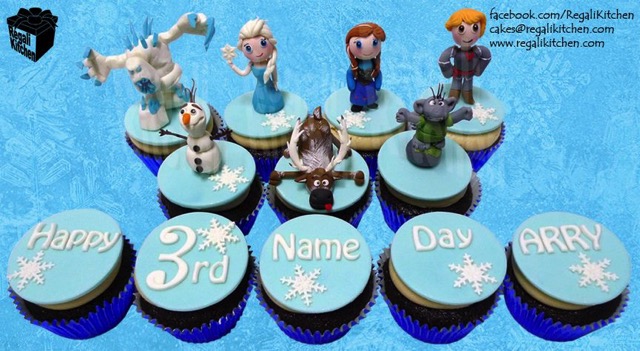 These Terrific Disney Frozen Cupcakes were made by Regali Kitchen. These cupcakes feature Olaf, Princess Anna, Elsa the Snow Queen, Kristoff, Sven, Marshmallow the Snow Monster, and Grand Pabbie the Troll.
The writing on other cupcakes say 'Happy 3rd Name Day ARRY.' There are white snowflakes on most of the cupcakes.
Here's a closer look at the cupcakes starring the Disney Frozen characters.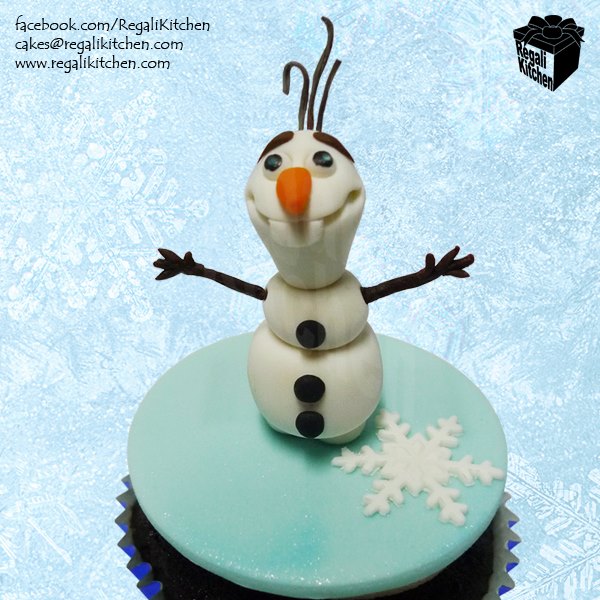 Olaf has an orange carrot nose, three thin strands of hair on his head. He has a large smile on his face and has one large tooth showing. His tree limb arms are outstretched. He has three large black buttons on the front. This Olaf Cupcake has a light blue base with a white snowflake beside Olaf.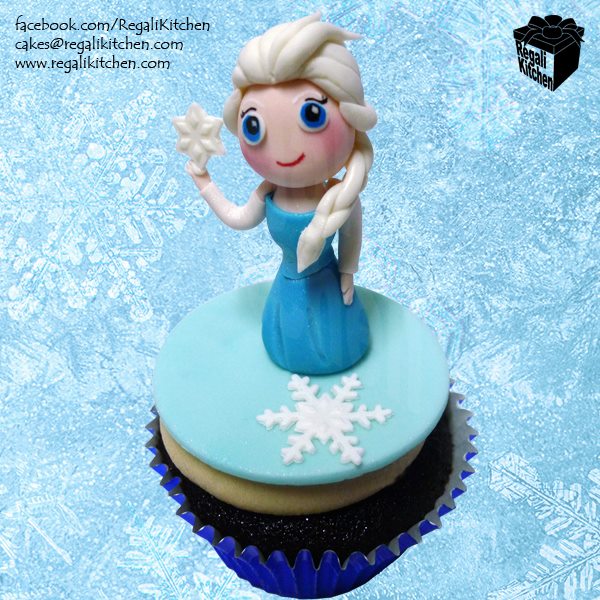 Elsa the Snow Queen is wearing her blue ice dress with white sleeves. She is holding up a white snowflake in her right hand. Her long white hair is braided. She has rosy cheeks and a smile on her face. This Elsa Cupcake has a small white snowflake on the light blue base just in front of Queen Elsa.
Princess Anna is wearing her blue and black winter dress and black shoes. She has long brown hair that has two ponytails. Anna is smiling. It looks like there is a vanilla cookie between the chocolate cupcake and the blue base for the figure on this Princess Anna Cupcake.
Marshmallow is white with blue claws and teeth and icy spikes on his body. He is a ferocious looking ice monster.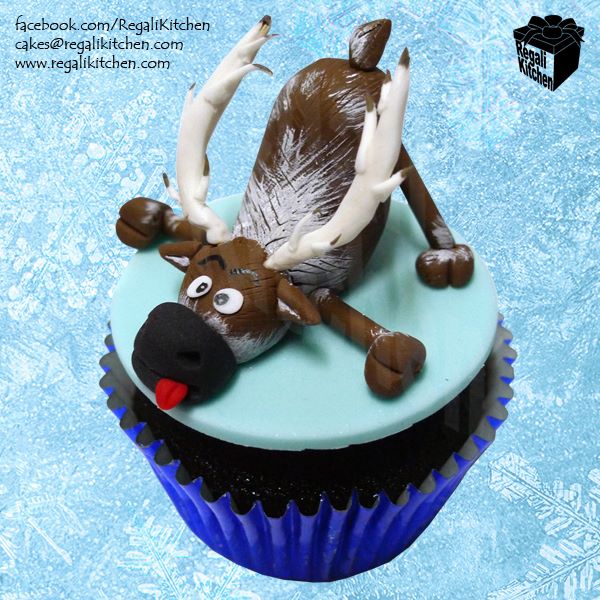 This Sven Cupcake has Sven with his head on the ground with his red tongue sticking out. He has large white antlers and he is covered in snow.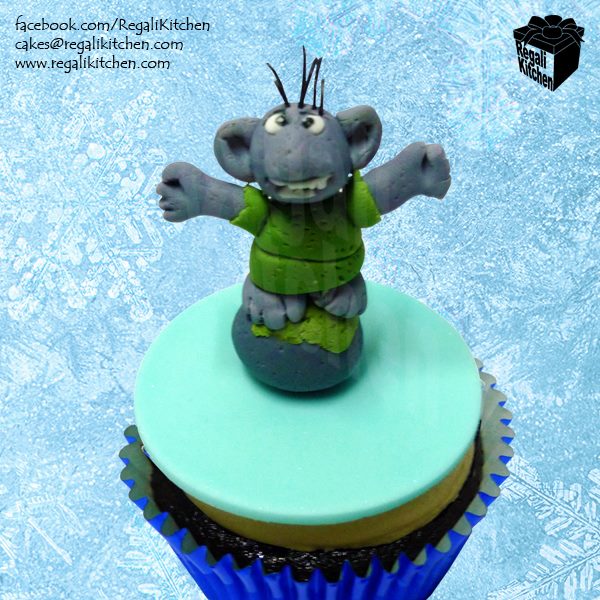 This Grand Cabbie the Troll Cupcake has the Troll standing on top of a rock and dressed in green.
In addition, check out these terrificFrozen cakes and cookies with Anna, Elsa, and Olaf.