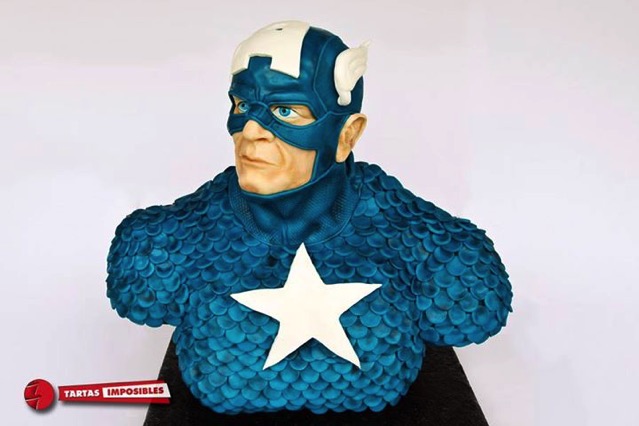 This Fabulous Captain America Cake was made by Tartas Imposibles.
The Captain America Cake Bust gives his costume an edible chainmail look. Some comic books show Captain America's costume as blue chainmail. There is a large white star on top of the blue chainmail. His helmet is blue leather with a white letter 'A' on top. There are white wings on the sides of the helmet. Captain America's ears are not covered by his helmet.
Here's a side view of the cake.
Here's a close-up of Captain America's face. The detail of his eyes, ears, nose, mouth are amazing.
In addition check out these amazing Captain America Cakes and Cookies.