Believe it or not, this amazing model of library at Hogwarts School of Witchcraft and Wizardry is edible!
Top Tier Cakes for All Occasions made this stunning library for the Harry Potter Themed cake collaboration – Birthday Mischief Managed. Birthday Mischief Managed is a worldwide collaboration of food artists to celebrate J.K. Rowling's 50th Birthday. The collaboration went live on July 31st, the date of J.K. Rowling's and Harry Potter's birthdays.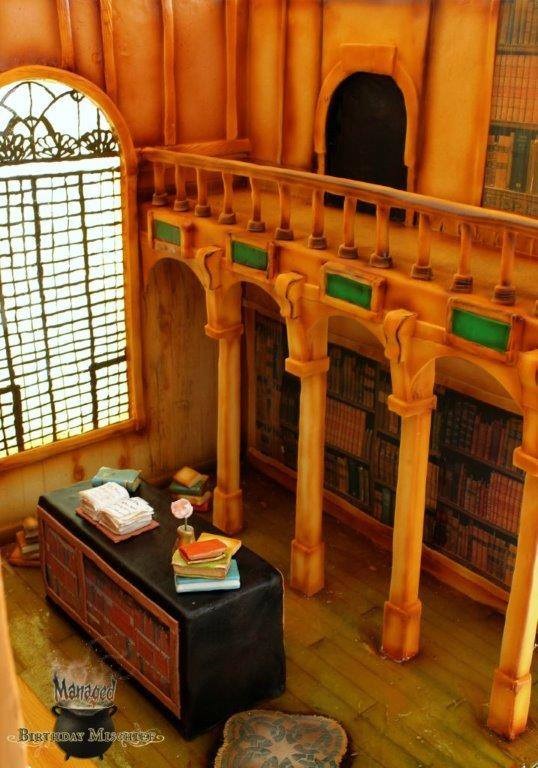 The other side of the library is just an intricately detailed. The wooden columns and rails are terrific.
This montage features close-ups of the library. The detail is mindboggling. The lamps works. Light comes through the window. There is a flying book. The book cases and archways look so realistic.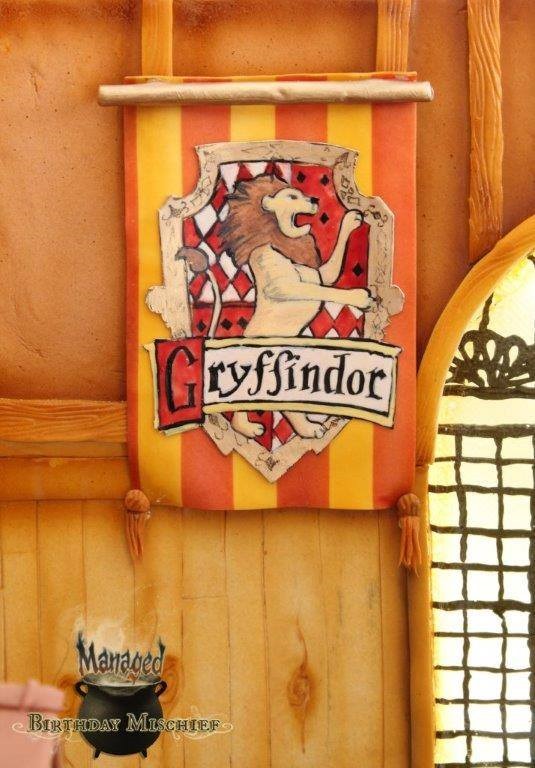 Gryffindor crest. The wooden walls are ceiling are terrific. I really like how light shines through the giant wrought iron window.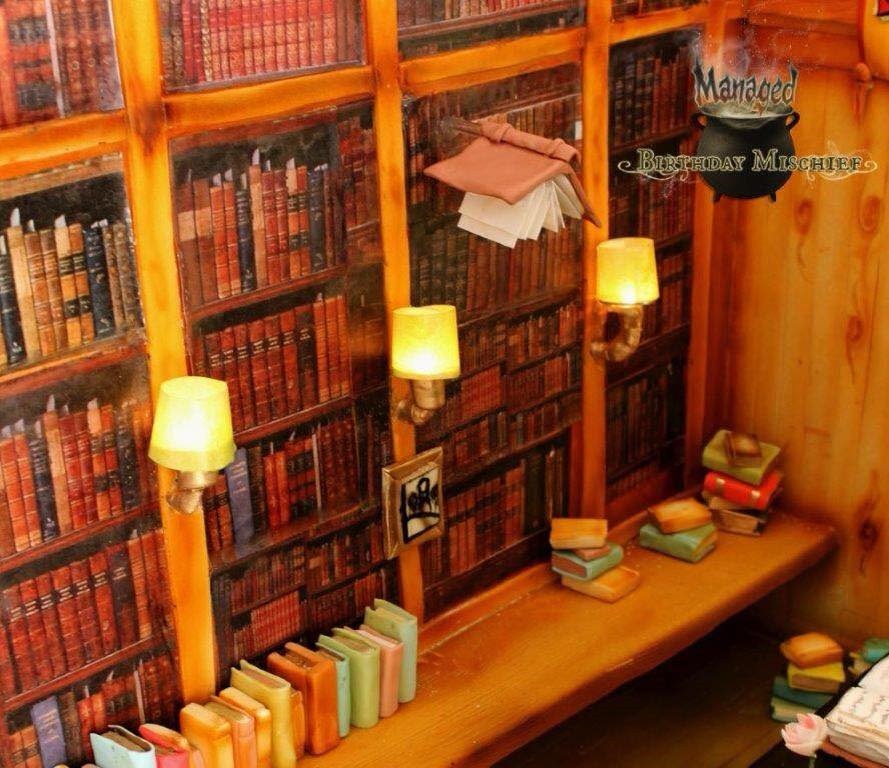 This is my favorite photo of the library. I love the working lamps. The flying book is a great touch. The bookshelves filled with old books look so realistic.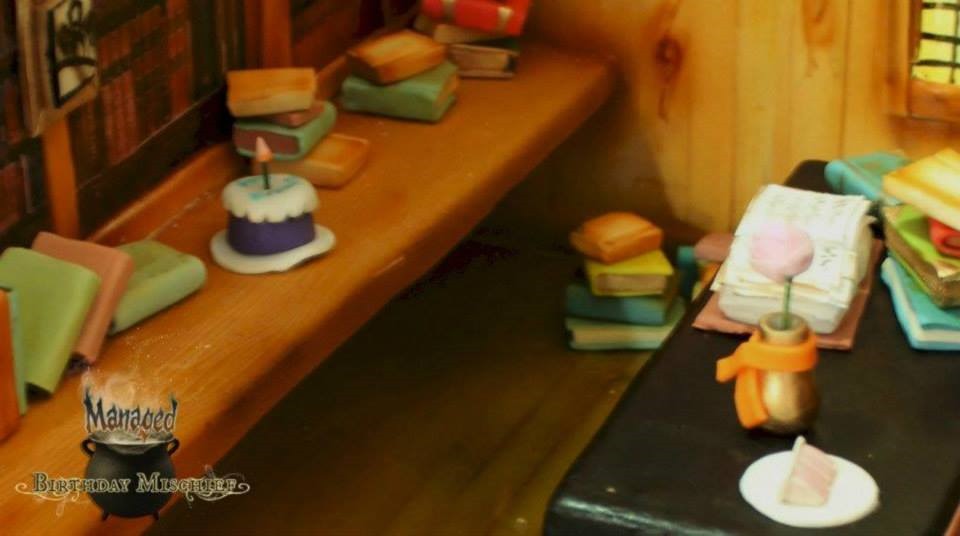 Notice the birthday cake and the slice of cake. There are books scattered everywhere and a flour in a vase. There are so many little details that I didn't even notice the orange ribbon around the vase. The orange ribbon is a tribute to J.K. Rowling's mother –Anne Rowling who died from multiple sclerosis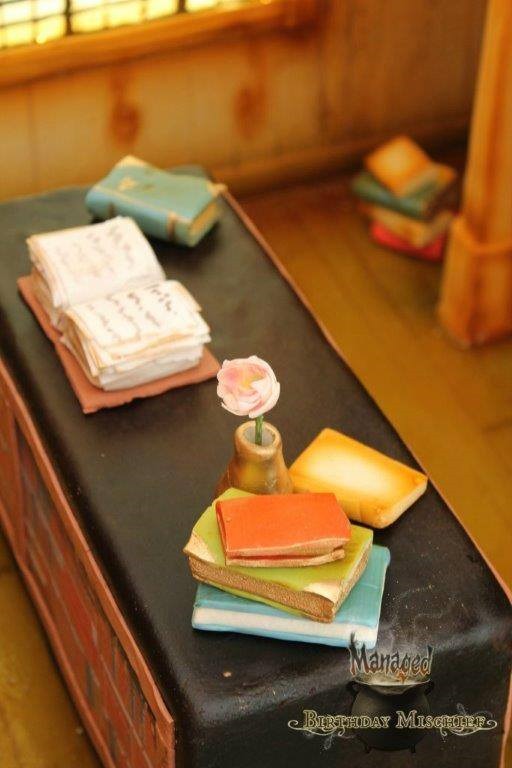 This is a different vase than the one shown just above. This is near the columns and balcony.