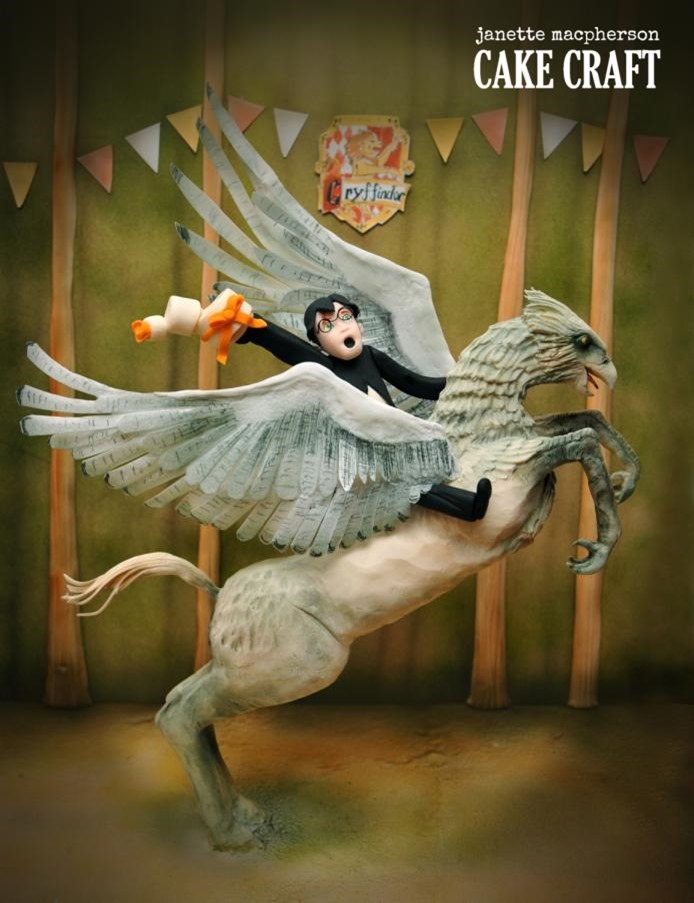 Need a birthday cake in a flash?
Have no fear!
The Buckbeak Birthday Cake delivery service is here!
The Buckbeak Birthday Cake Delivery Service is the brilliant brain child and creation of Janerva MacPherius, better know to us mere muggles as Janette MacPherson.  Janette made this amazing edible sculpture for the Birthday Mischief Managed collaboration. Birthday Mischief Managed is a collaboration between cake decorators to celebrate J.K. Rowling's 50th birthday.
I don't think I'd order a cake from the Buckbeak Birthday Cake delivery service! If I did, I'd ask for a more experienced delivery man than Harry Potter.
Janette is a master at sculpting. Check out the Harry Potter figure and his facial expression.  The detail on Buckbeak's wings is breathtaking.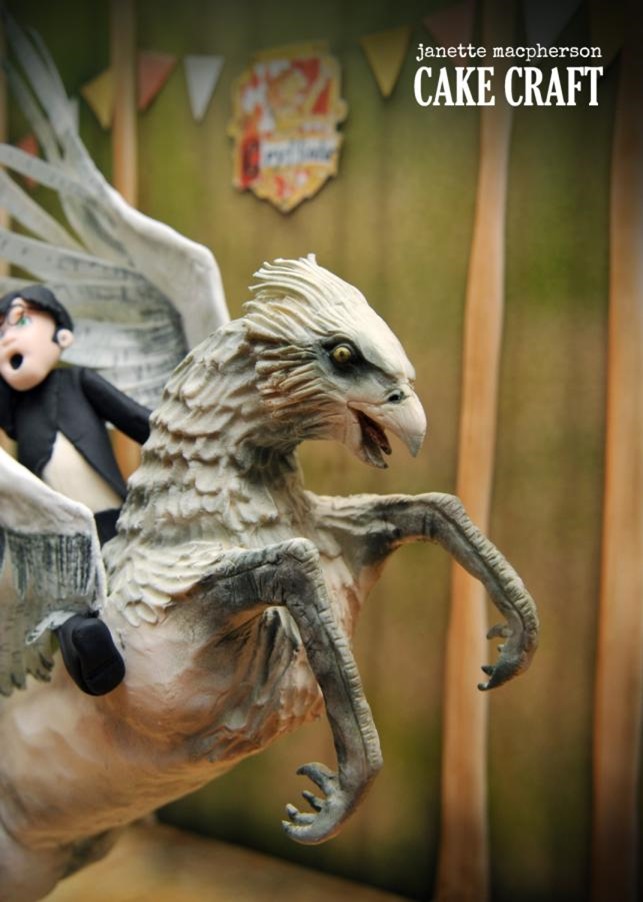 Buckbeak was around 16" tall to the top of his head. He was structured for cake and at the last minute Janette filled him with rocky road, marshmallows, crispy cake and chocolate as she'd had loads of birthdays that week and couldn't face eating more sponge cake.
One thing that makes Birthday Mischief Managed unique among any cake collaborations that I've encountered is it encouraged the baker's kids to also participate.  Janette's three kids, ages 4, 7, and 9 created the following adorable figures.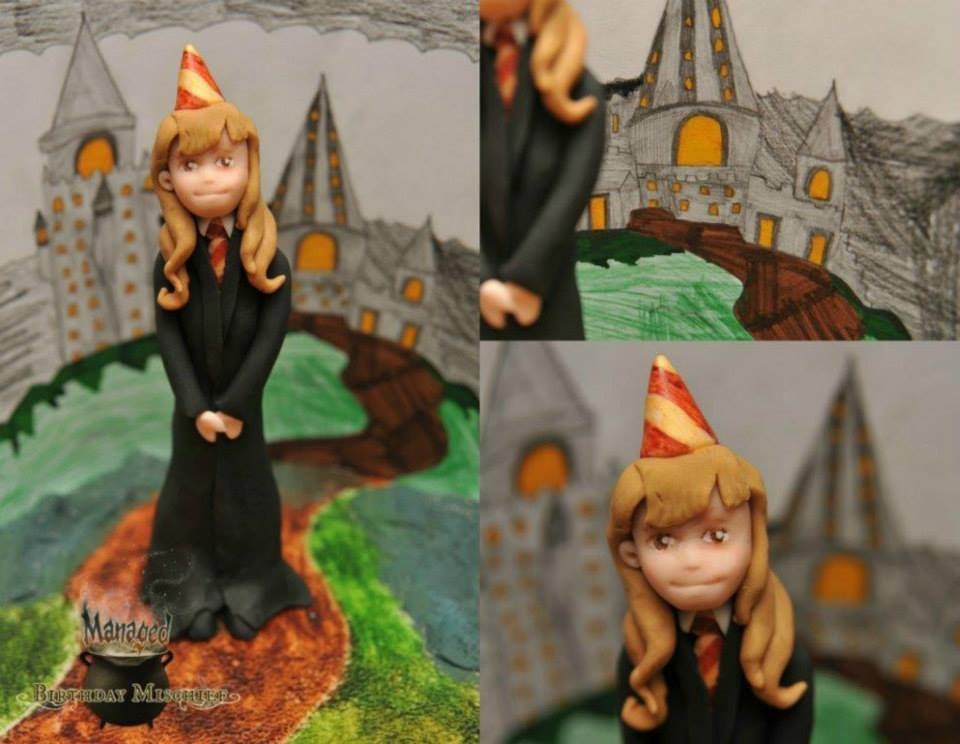 This Hermoine figure is absolutely wonderful.  I really like how Hermione is wearing a Gryffindor birthday hat.  Putting the Hermione cake topper inside of a diorama was a great idea and looks terrific.
Here's the Owlery at Hogwarts with one cute owl in it.  I really like how the wings and belly are hand painted to make them look like feathers.  The setting for the owl is wonderful.  The owl is resting on a piece of wood and you can see all of the other owls around it.
Here's is an adorable version of Scabbers.  I wouldn't show this cute rat to Crookshanks, because she'd eat it!