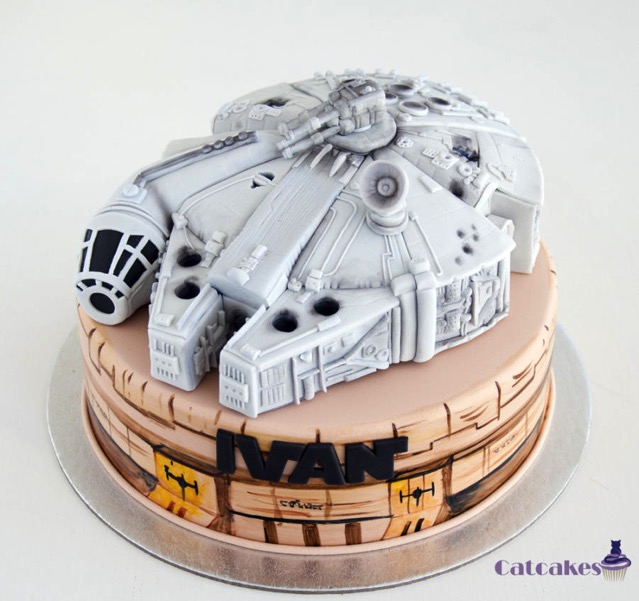 This Marvelous Millennium Falcon Birthday Cake was made by Cat Cakes. The Cake represents Mos Eisley. It is only fitting that the Millennium Falcon appear with Mos Eisley. I remember when fans first saw Han Solo and Chewbacca in the Mos Eisley cantina and then saw the Millennium Falcon for the first time in the Mos Eisley space port. Star Wars: A New Hope was the beginning of a great series of science fiction movies.
Everything on this Star Wars birthday cake is edible. The Millennium Falcon was made with Rick Krispies Treats and covered in fondant. The detail took two days to complete.
I can't wait for Han Solo to fly the Millennium Falcon once more in the movie The Force Awakens. I have enjoyed watching all of the Star Wars movies, especially the ones with Han Solo and the Millennium Falcon. I have also enjoyed listening to audio books where Han Solo and Chewbacca go on adventures in the Millennium Falcon.
This Millennium Falcon Cake has Awesome attention to detail.