From the Harry Potter Wiki, "A Thestral is a breed of winged horses with a skeletal body, face with reptilian features, and wide, leathery wings that resemble a bat's. They are very rare, and are considered dangerous by the Ministry of Magic. Thestrals are, undeservedly, known as omens of misfortune and aggression by many wizards because they are visible only to those who have witnessed death at least once (and fully accepted the concept) or due to their somewhat grim, gaunt and ghostly appearance."
Since this Thestral is wearing a party hat, blowing a party horn, and brought a birthday present, I don't think this Thestral is an omen of misfortune. It think it is an omen that it is time to party!
Lovin' from the Oven created this wonderful Thestral for the amazing Harry Potter Themed cake collaboration – Birthday Mischief Managed. Birthday Mischief Managed is a worldwide collaboration of food artists to celebrate J.K. Rowling's 50th Birthday. The collaboration went live on July 31st, the date of H.K. Rowling's and Harry Potter's birthdays.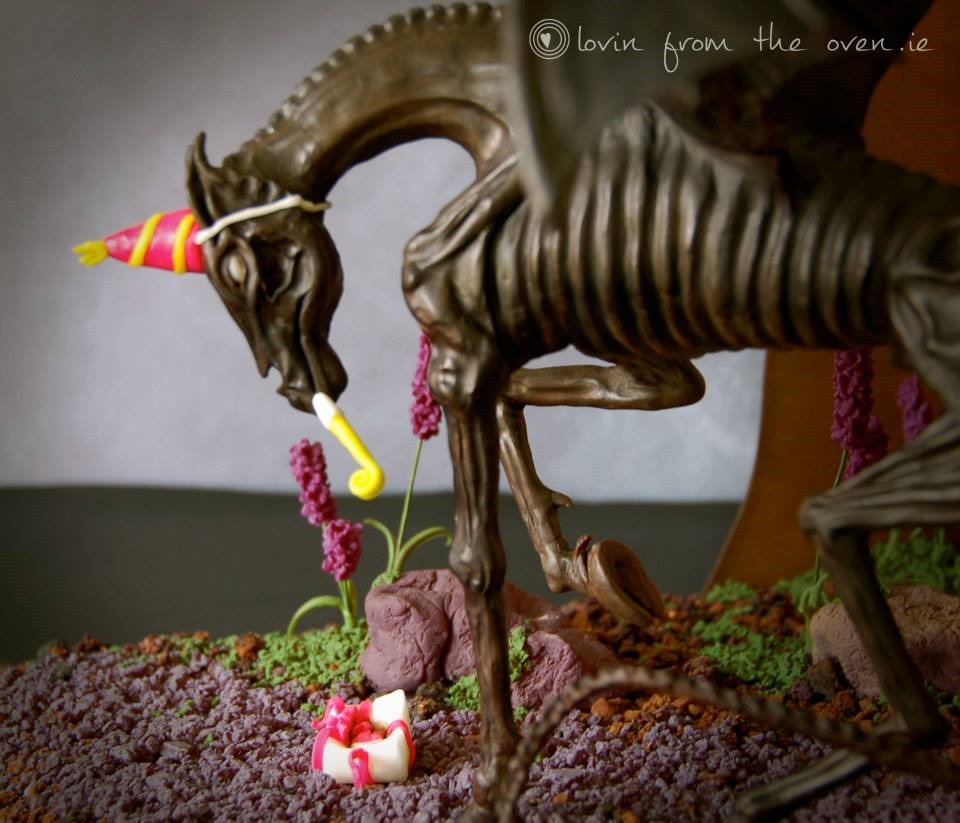 Notice the Happy Birthday banner hanging in the trees.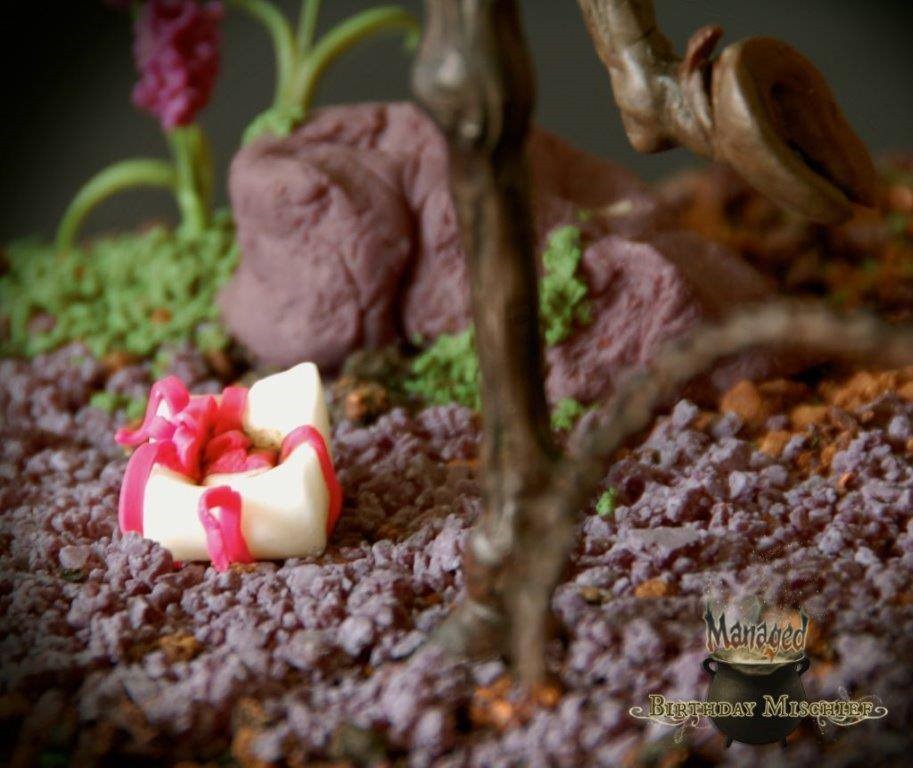 If you look carefully, you'll see that the Thestral accidently stepped on the birthday present.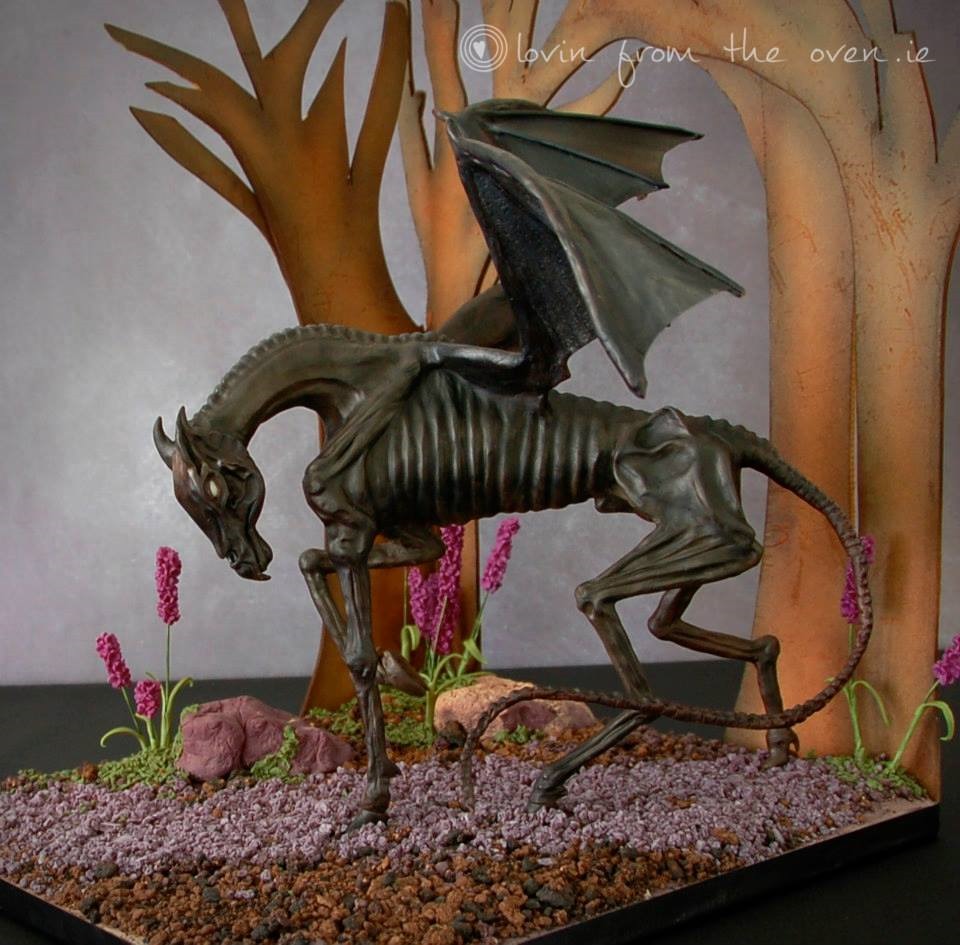 This This is my favorite photo of the Thestral. It shows off how amazing the sculpting is.
Another great photo. The detail on the Thestral is amazing!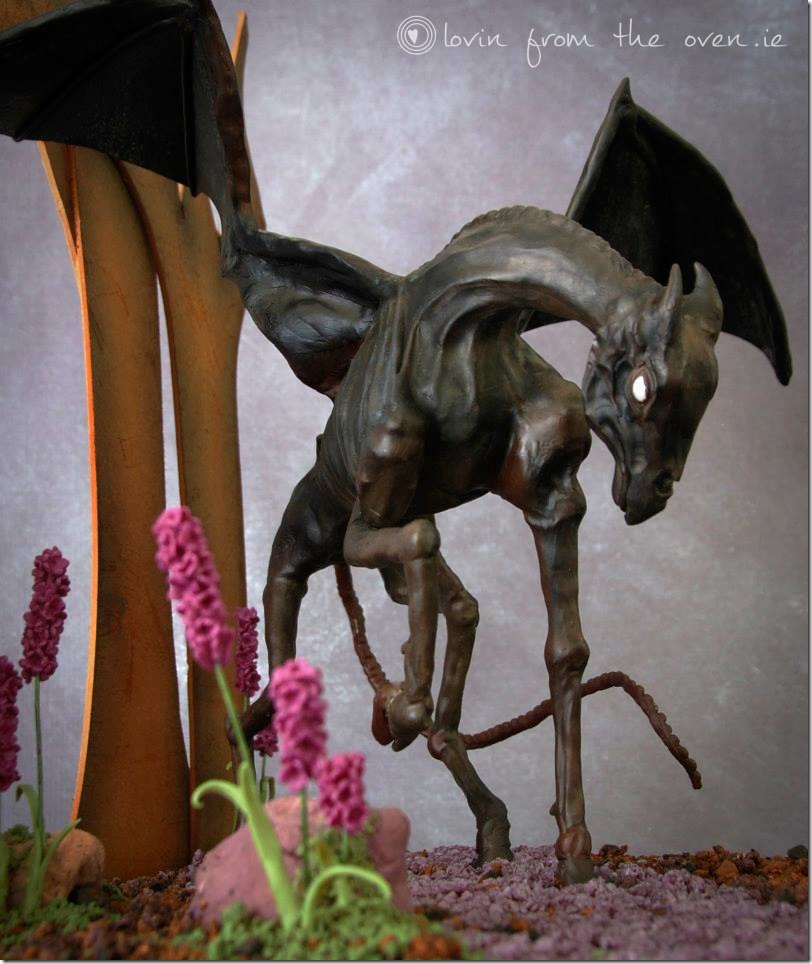 Here are four in progress shots that peel back the curtain and show how this magical Thestral was created: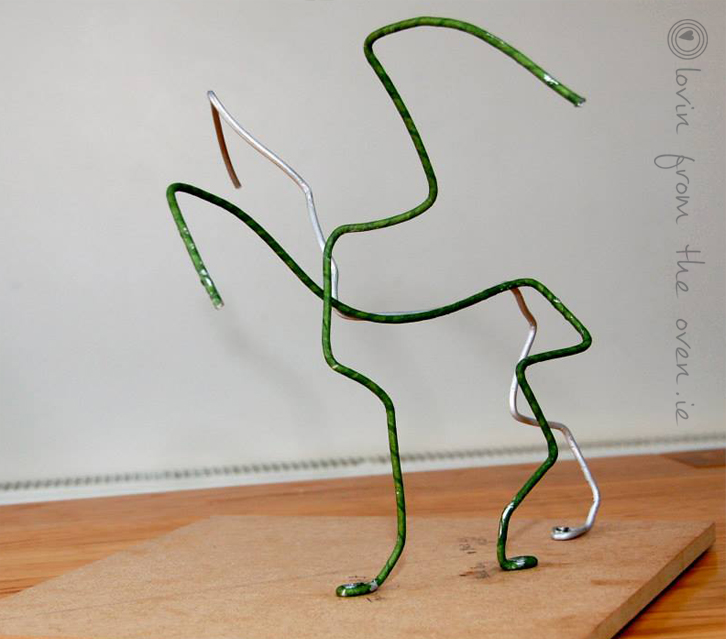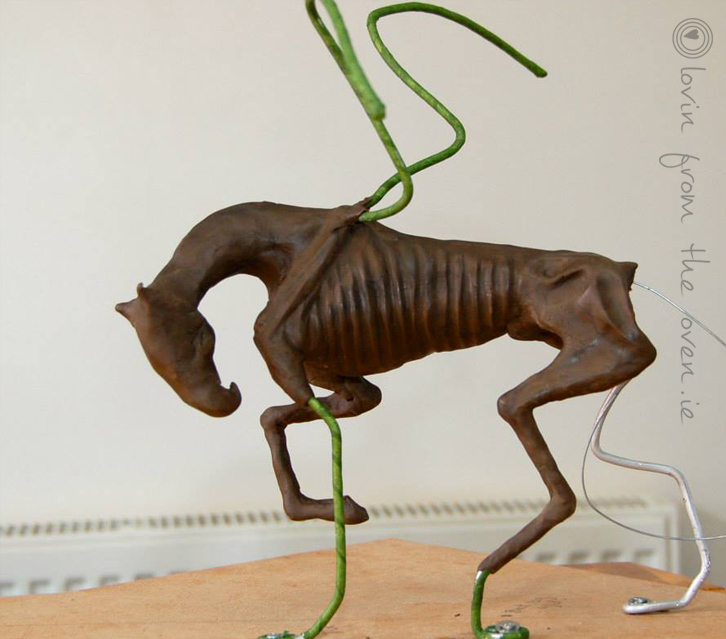 I really like this final shot because it shows you how much the detailed background adds to the overall look. Without the dirt, plants, and trees, this amazing sculpture looks too barren.